Analysis and Context
Protecting the landscape through sustainable tourism. The project seeks to draw tourists to the Westfjords region of Iceland and provide them with activities so that they can experience, explore, and create their own memories of the landscape.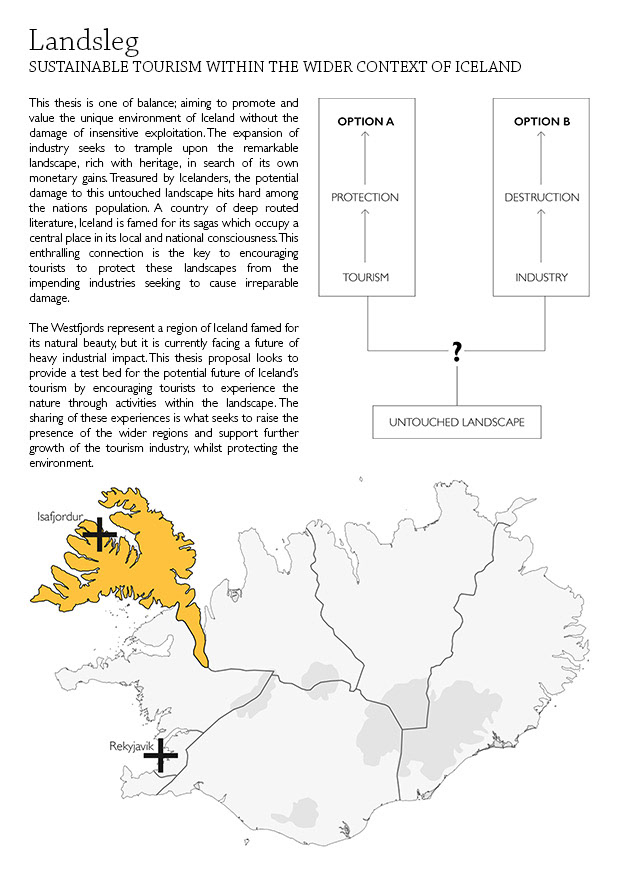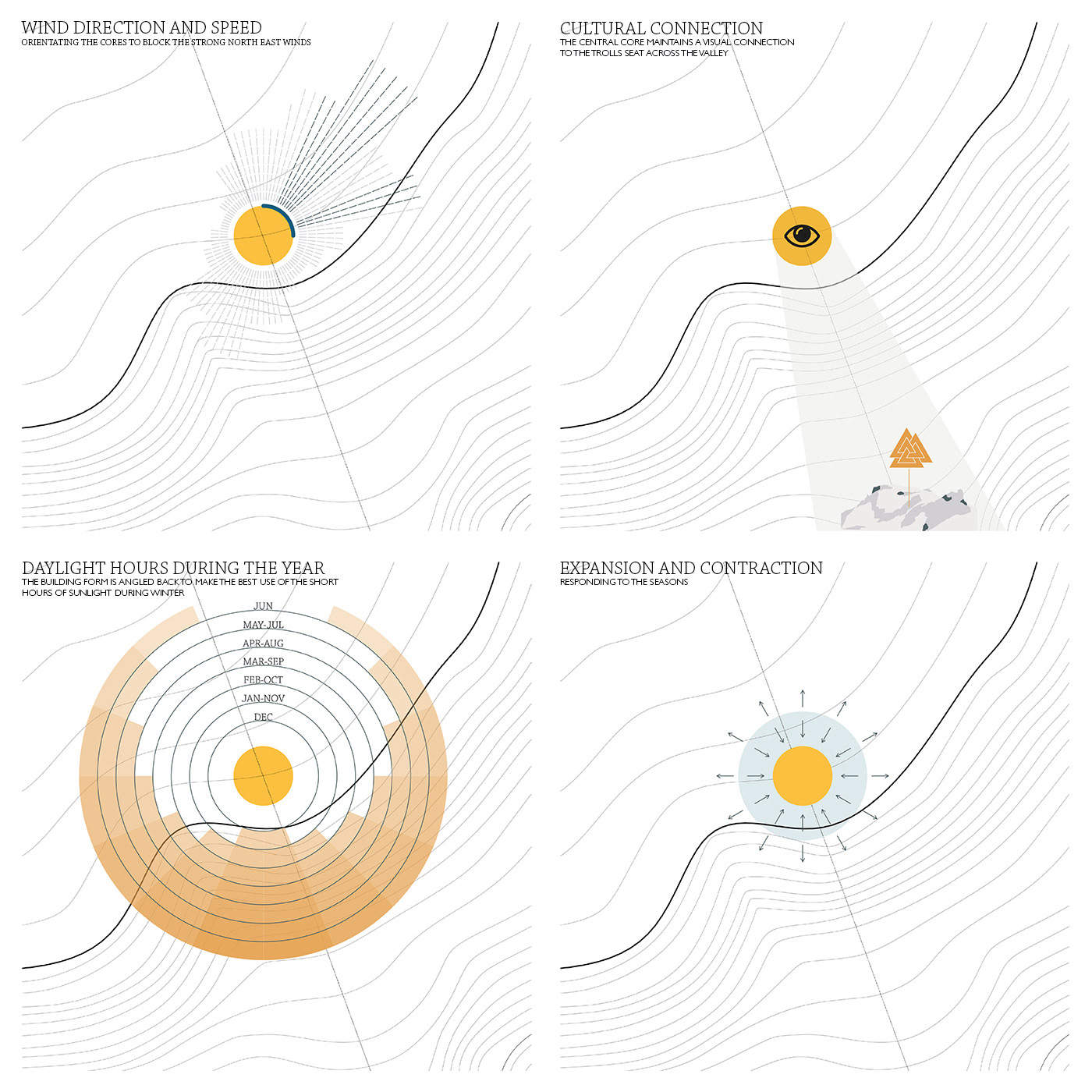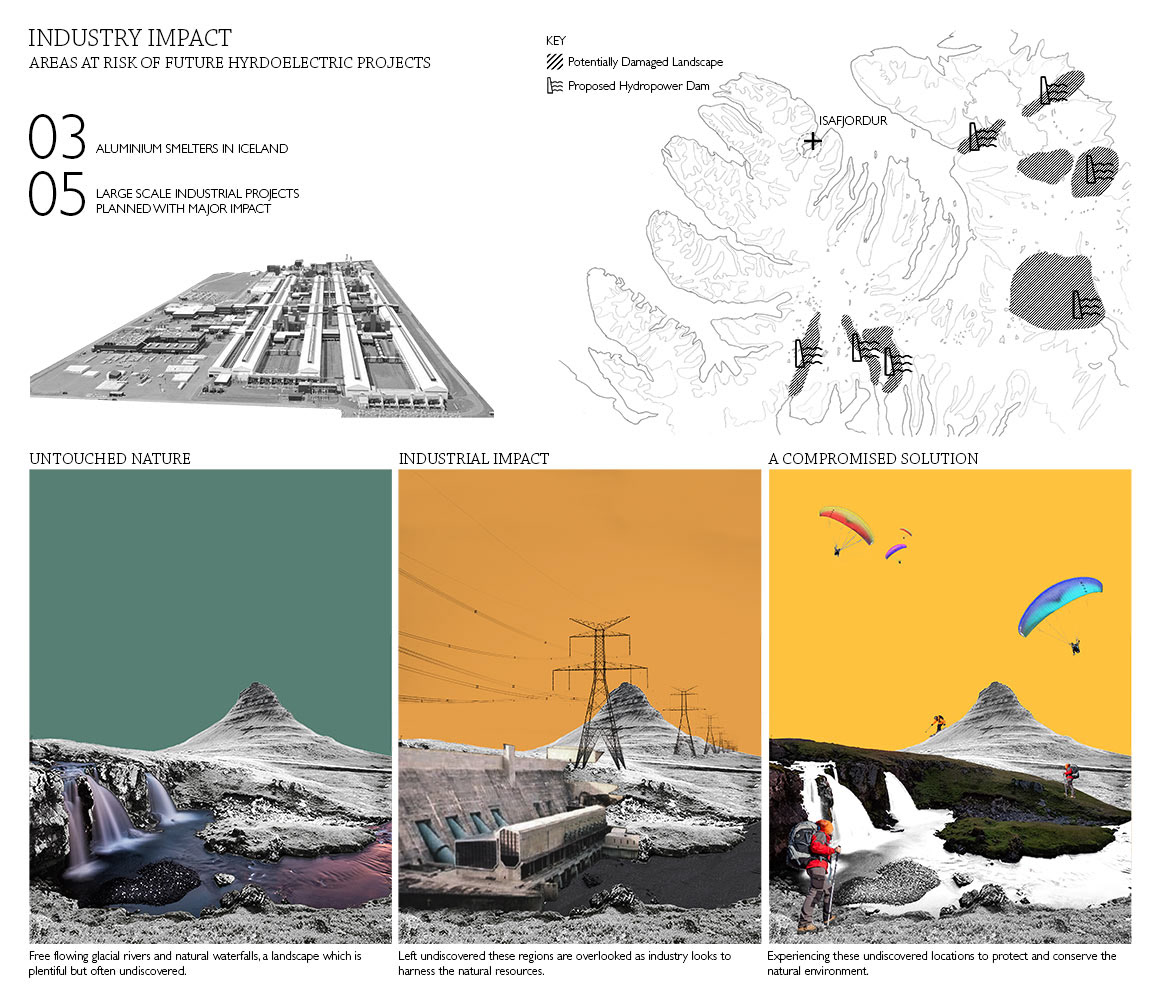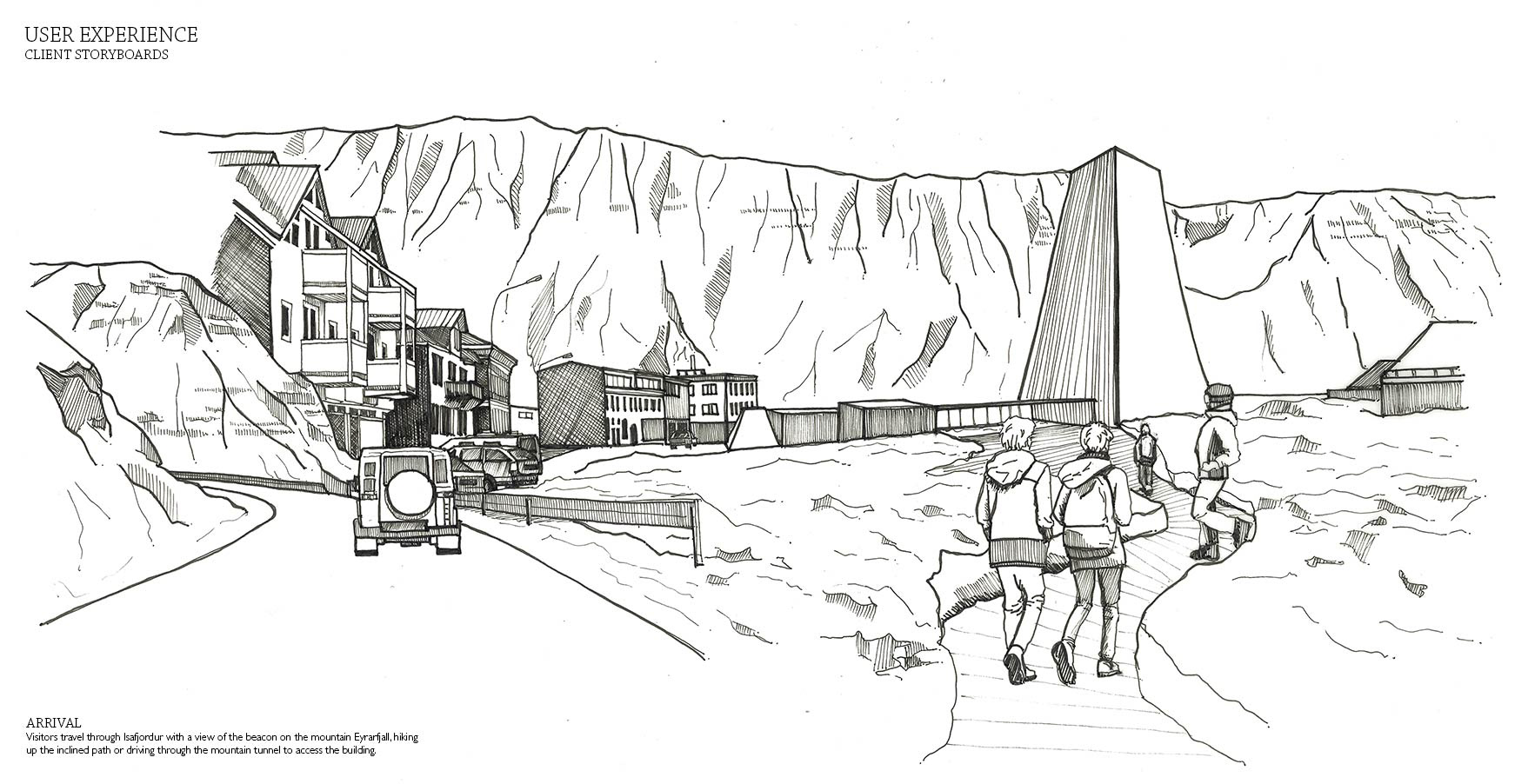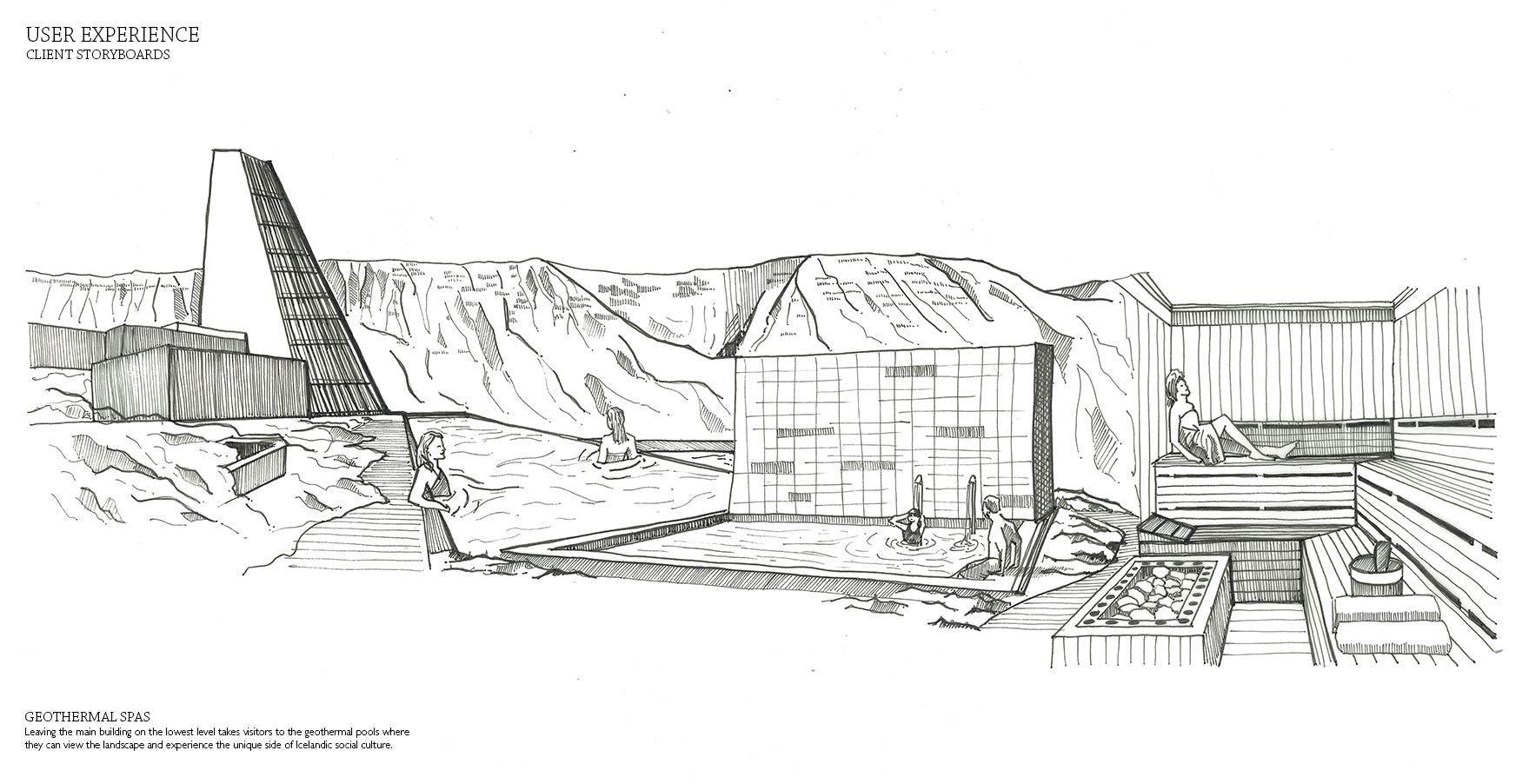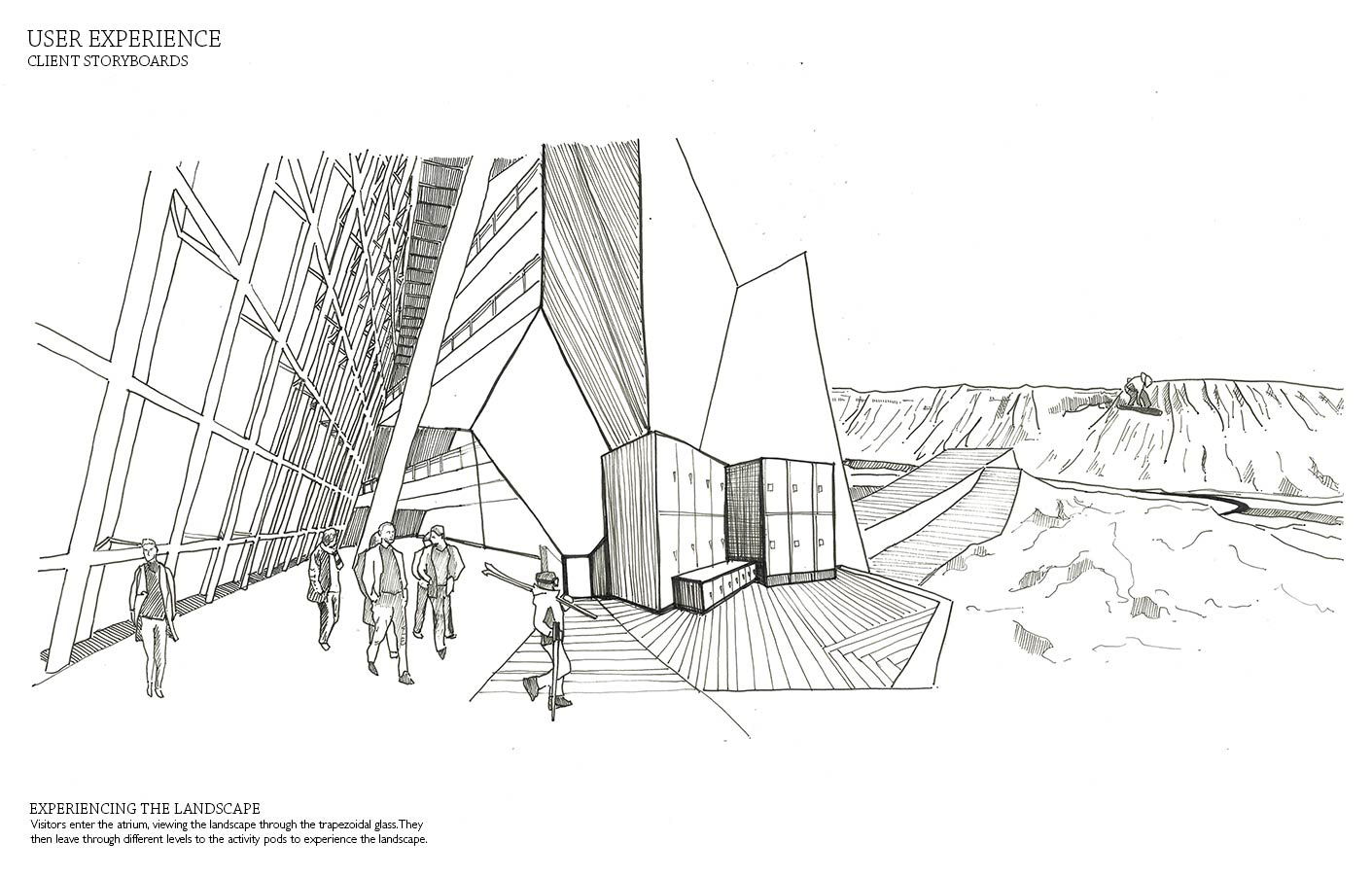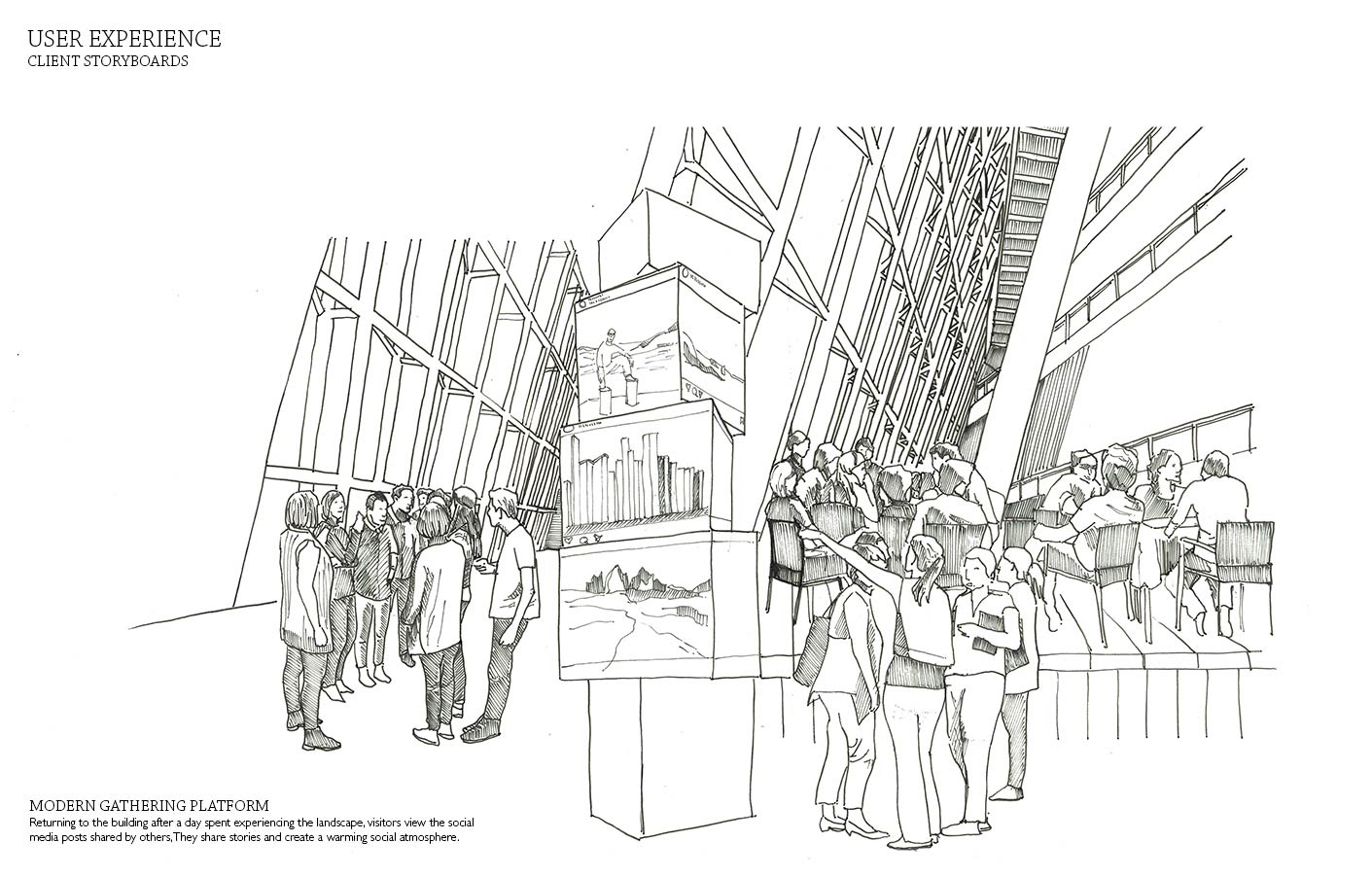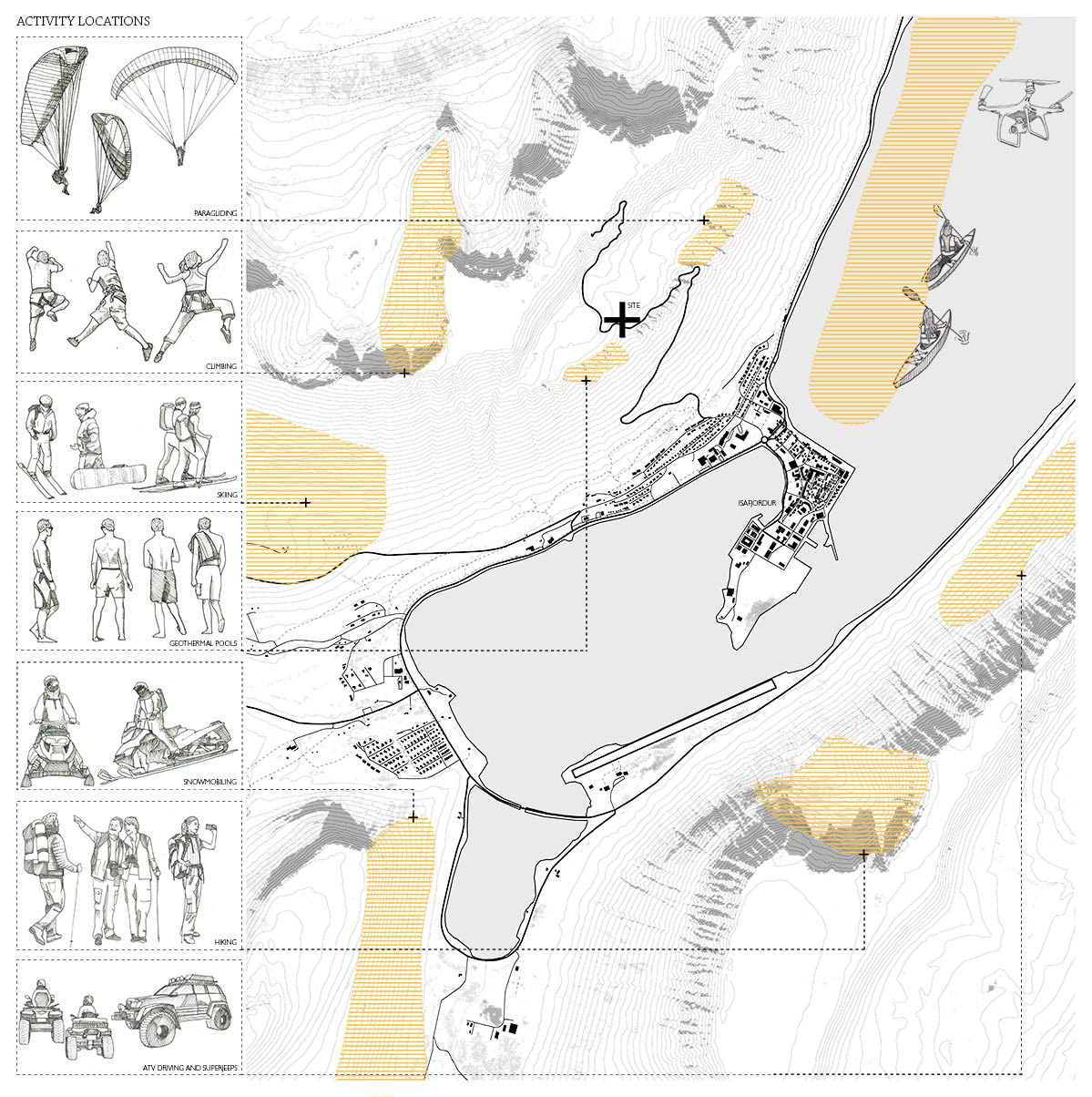 Development of the masterplan and core building concepts
The sharing of knowledge and tales in the early 17th century formed the basis for the Icelandic sagas. These stories, told around a fire in a Viking mead hall, described a landscape of life, mystery, adventure and danger, gods and mythical creatures. The scheme aims to embody this idea of story telling through a more contemporary medium, becoming a modern day gathering platform for the tourists and visitors to the area.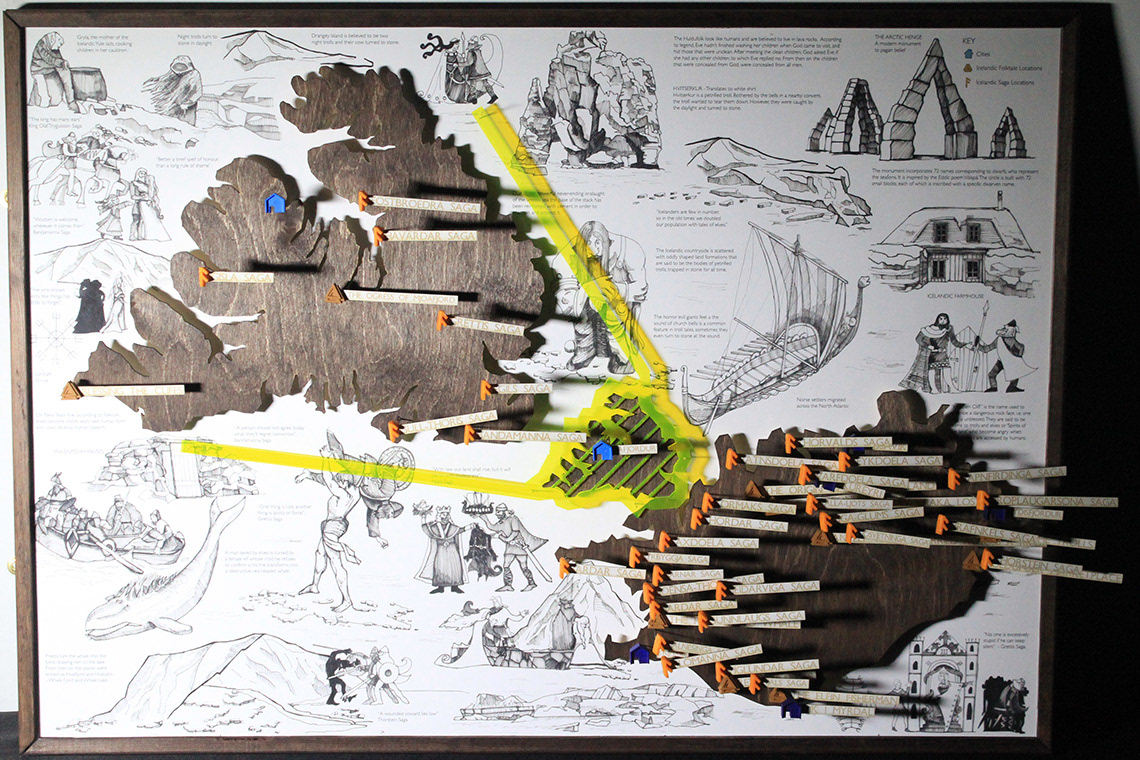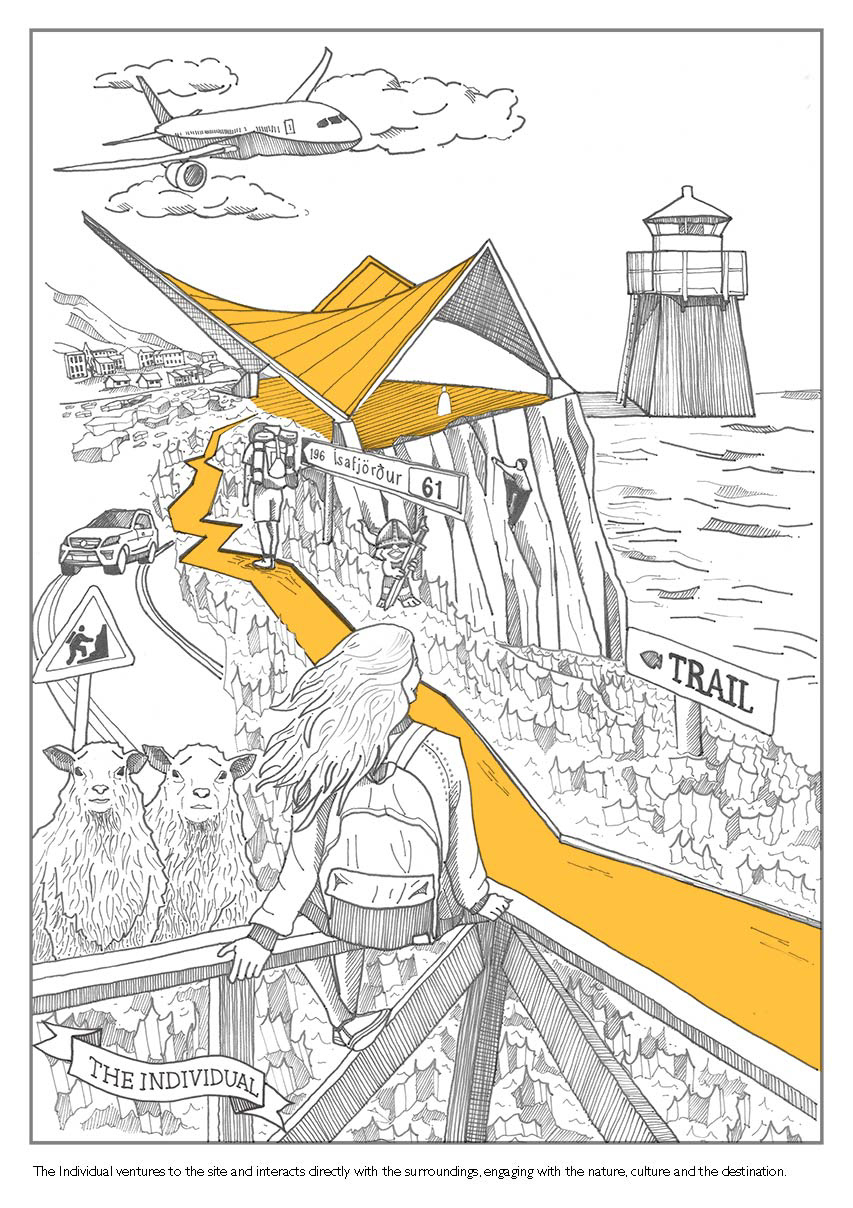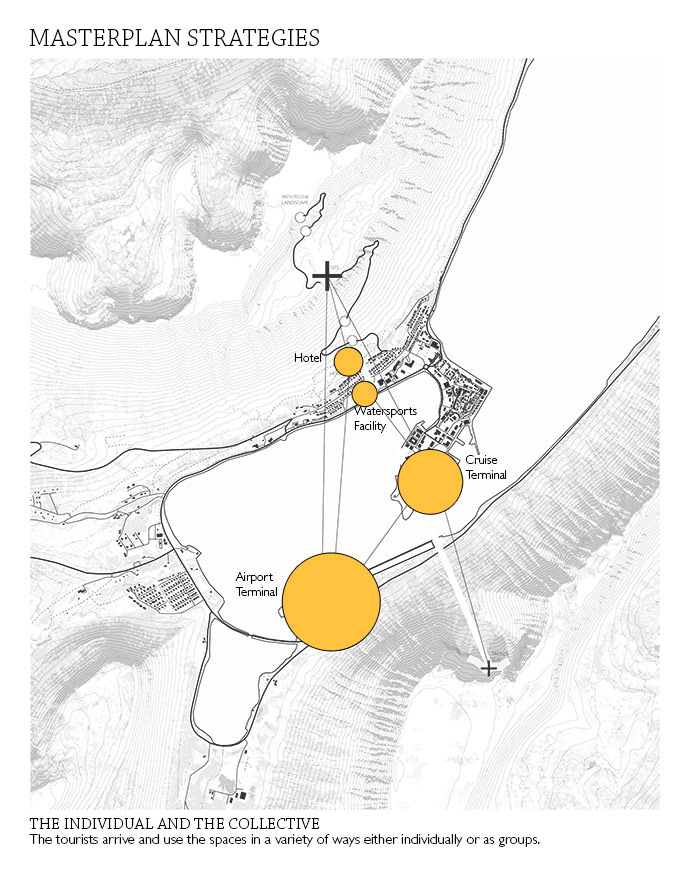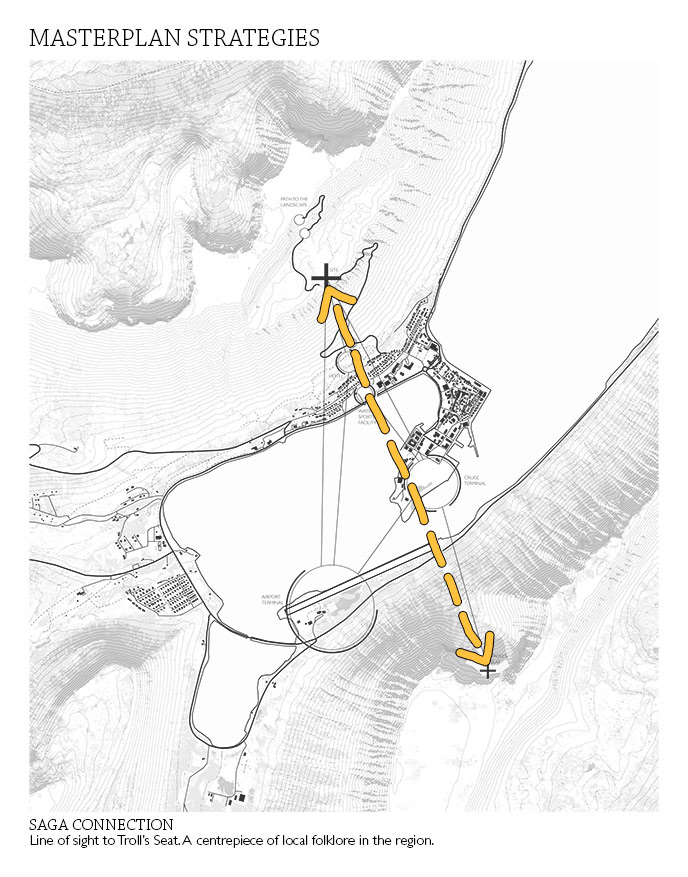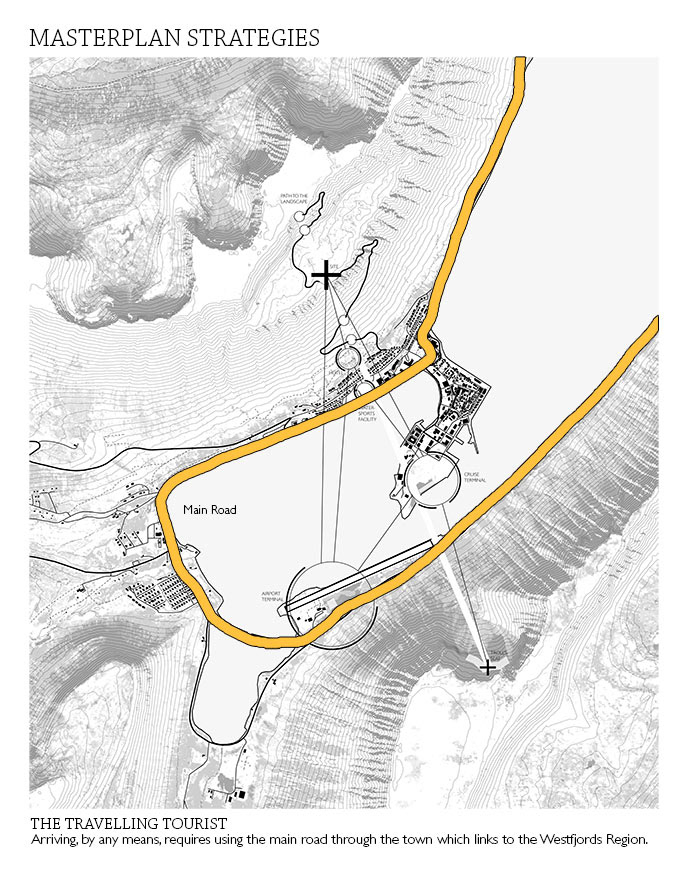 Building strategy and final design

During the day, visitors take part in activities and explore the unique landscape. They create new personal memories and stories through their adventures which are then shared with the other users upon their return to the central hub. This building and sharing to create a collective story raises awareness for the Westfjords, encourages further tourism in a sustainable way, and prevents the expansion of big industry into the region.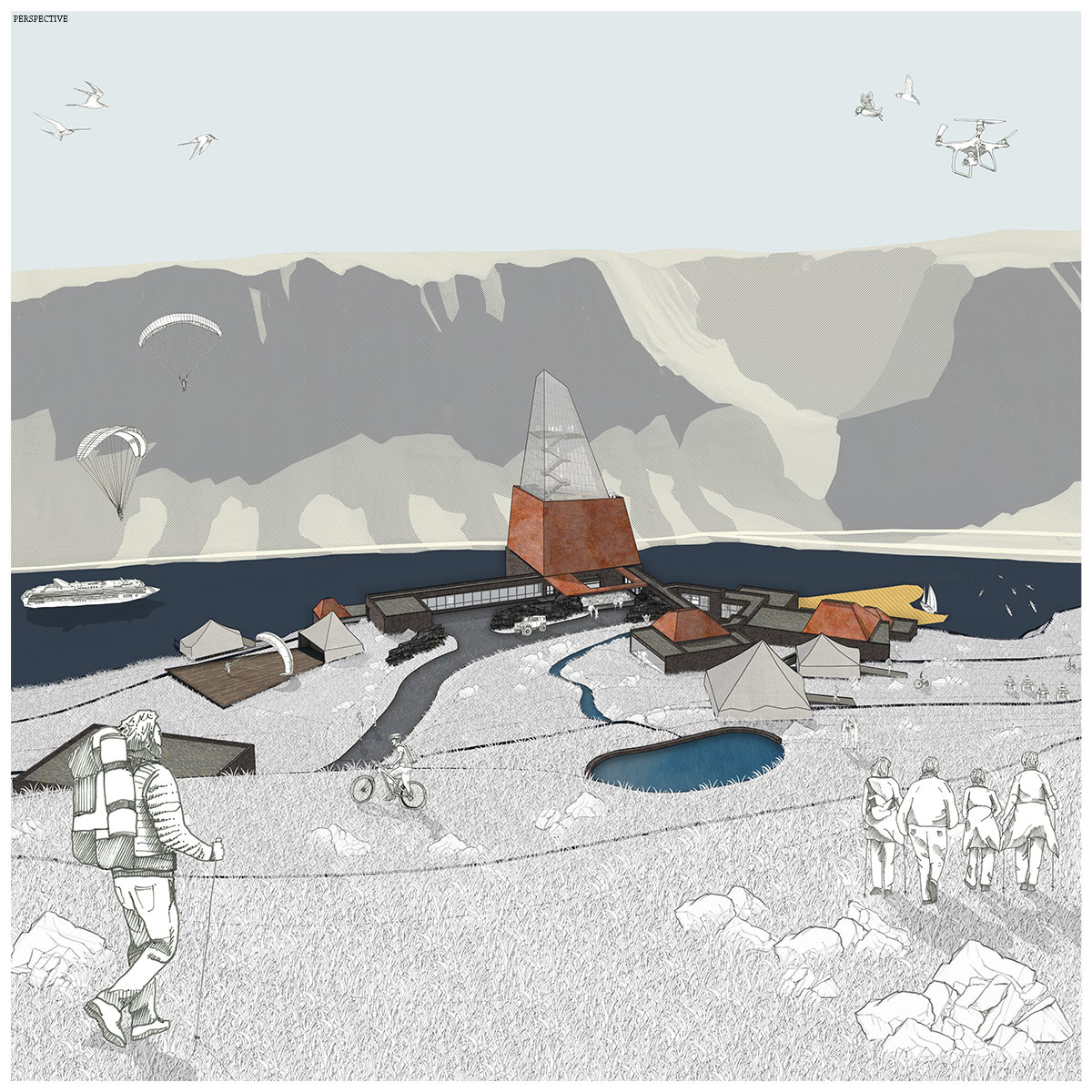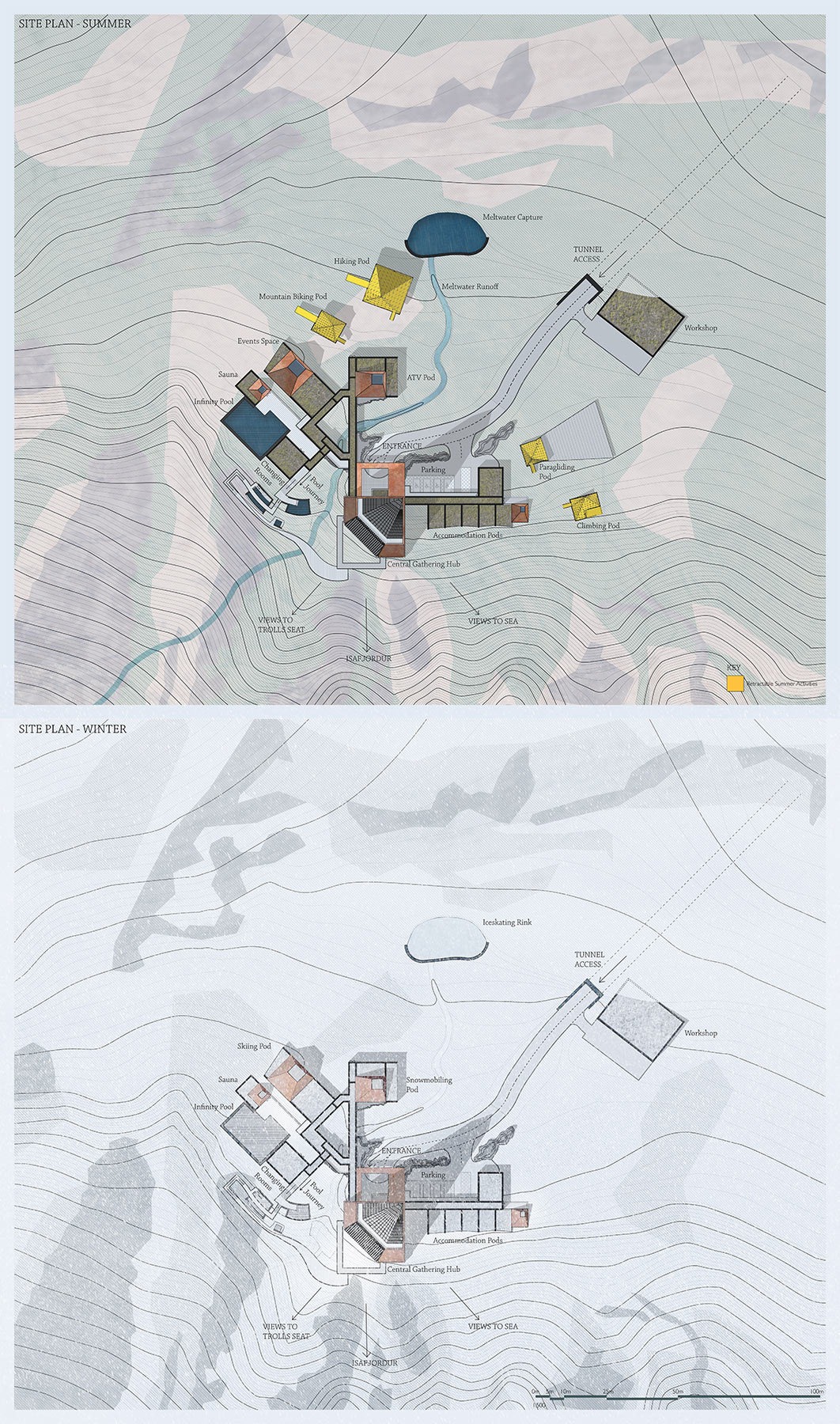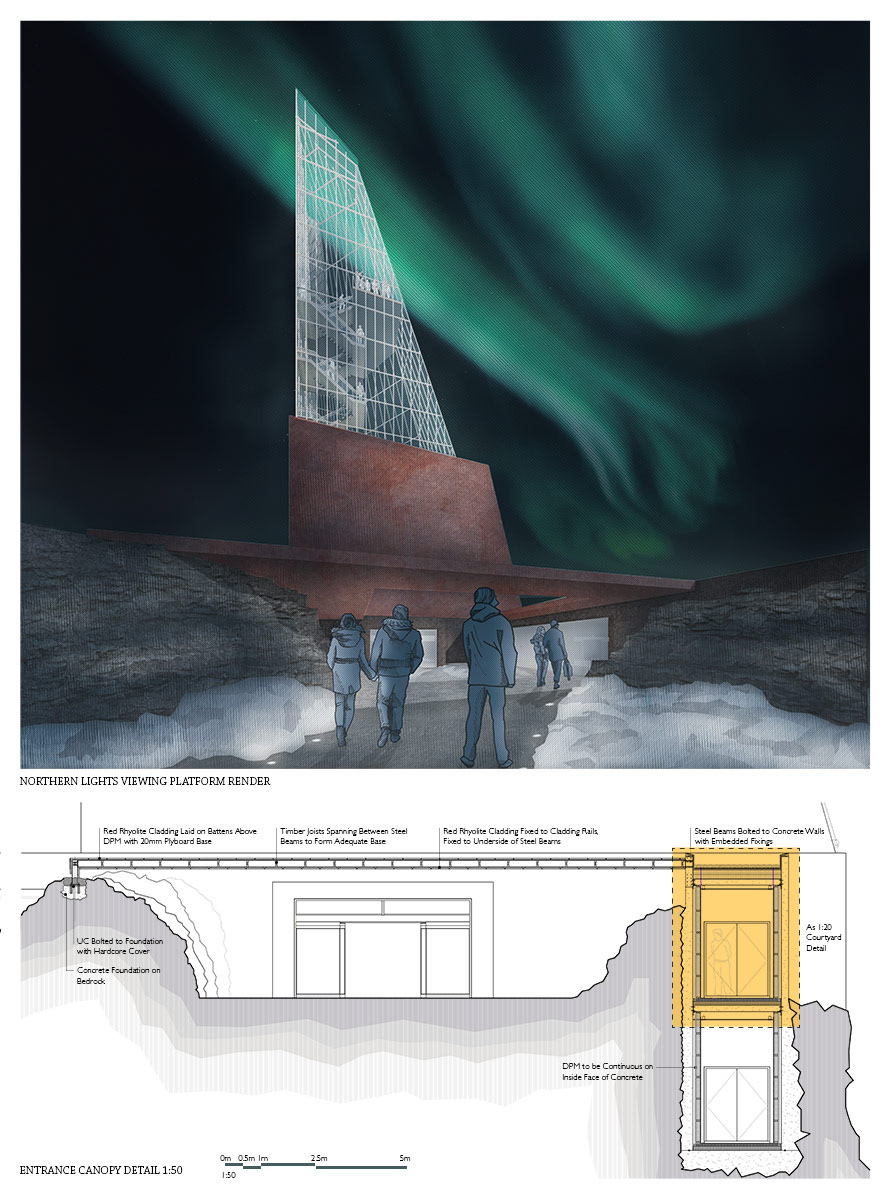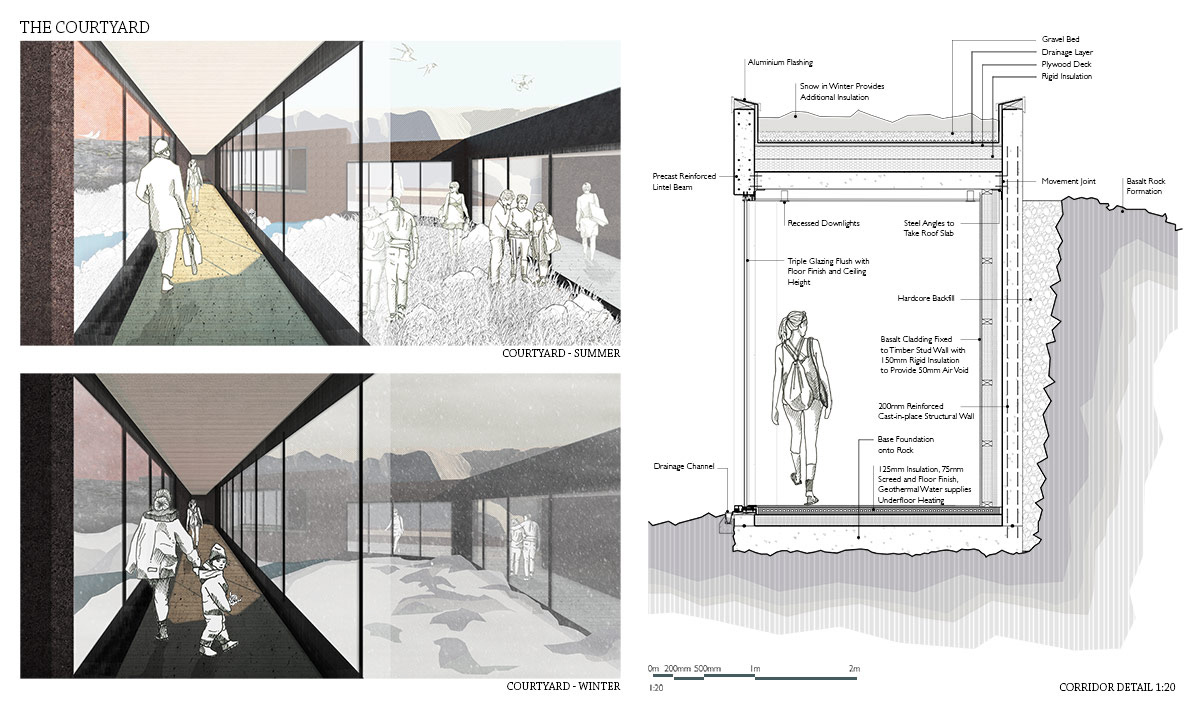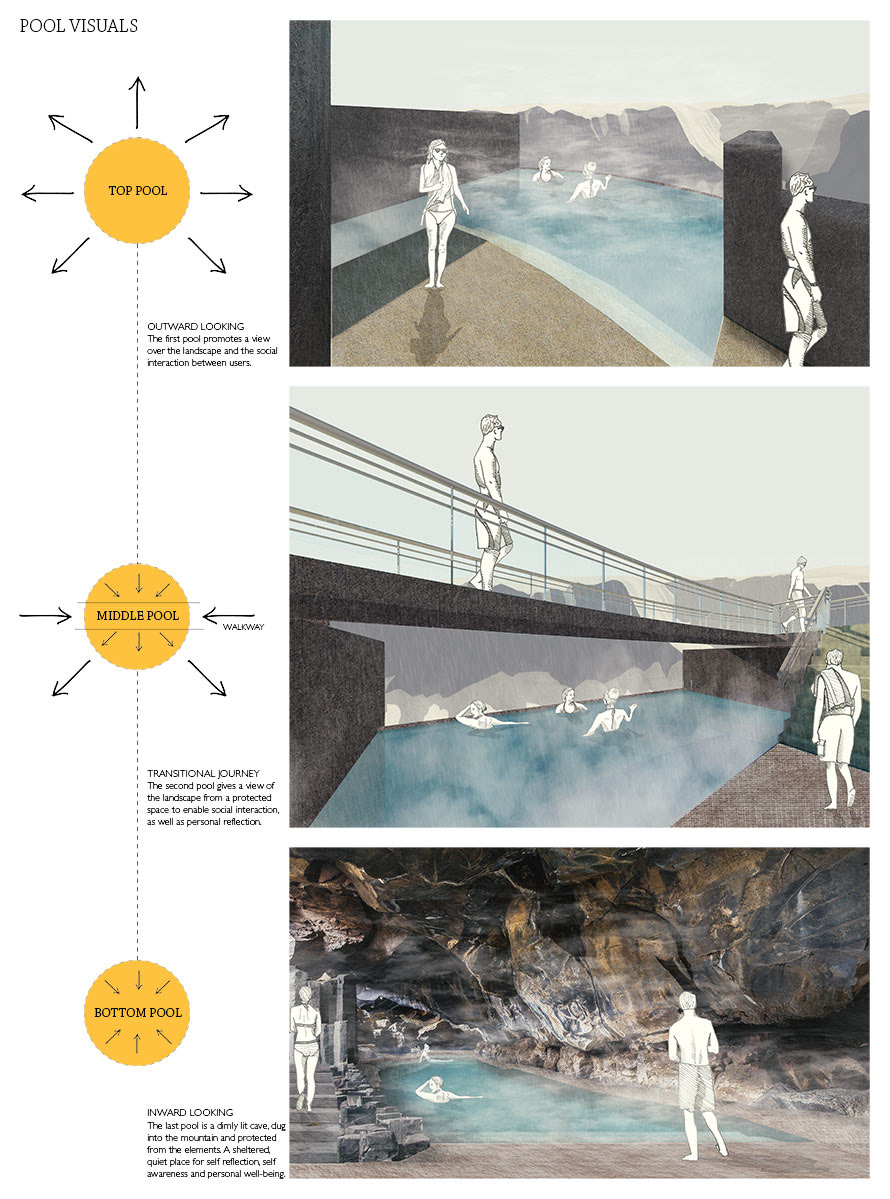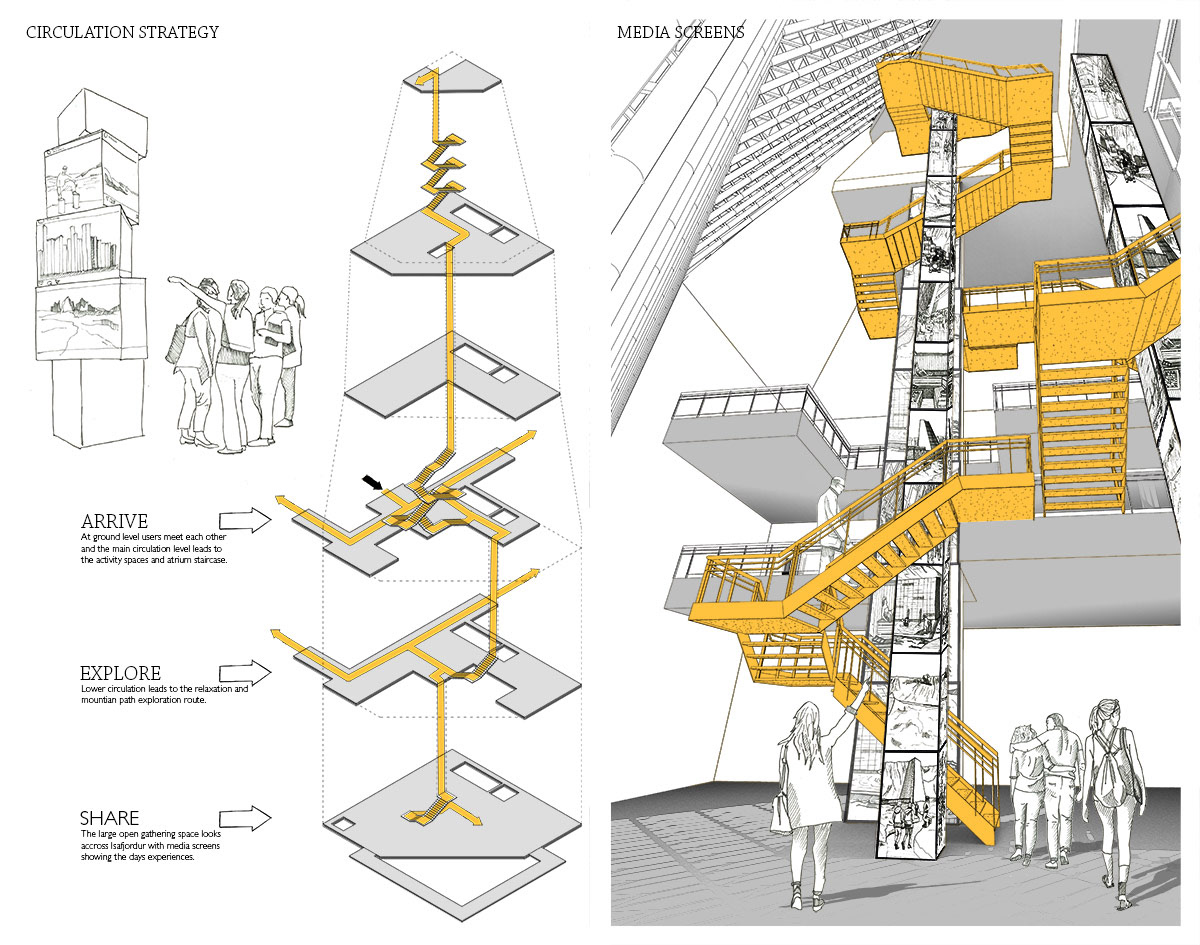 Final Models
During the summer months, tectonic structures house sports such as rock climbing and paragliding. When winter sets in, these tectonic structures are dismantled as the stereotomic building hunkers down and reduces against the weather. Winter activities such as skiing and snow mobiles take precedent, ensuring activity all year round. 
The Central beacon, The Rock Climbing hub, The Skiing hub, and The Summer Landscape model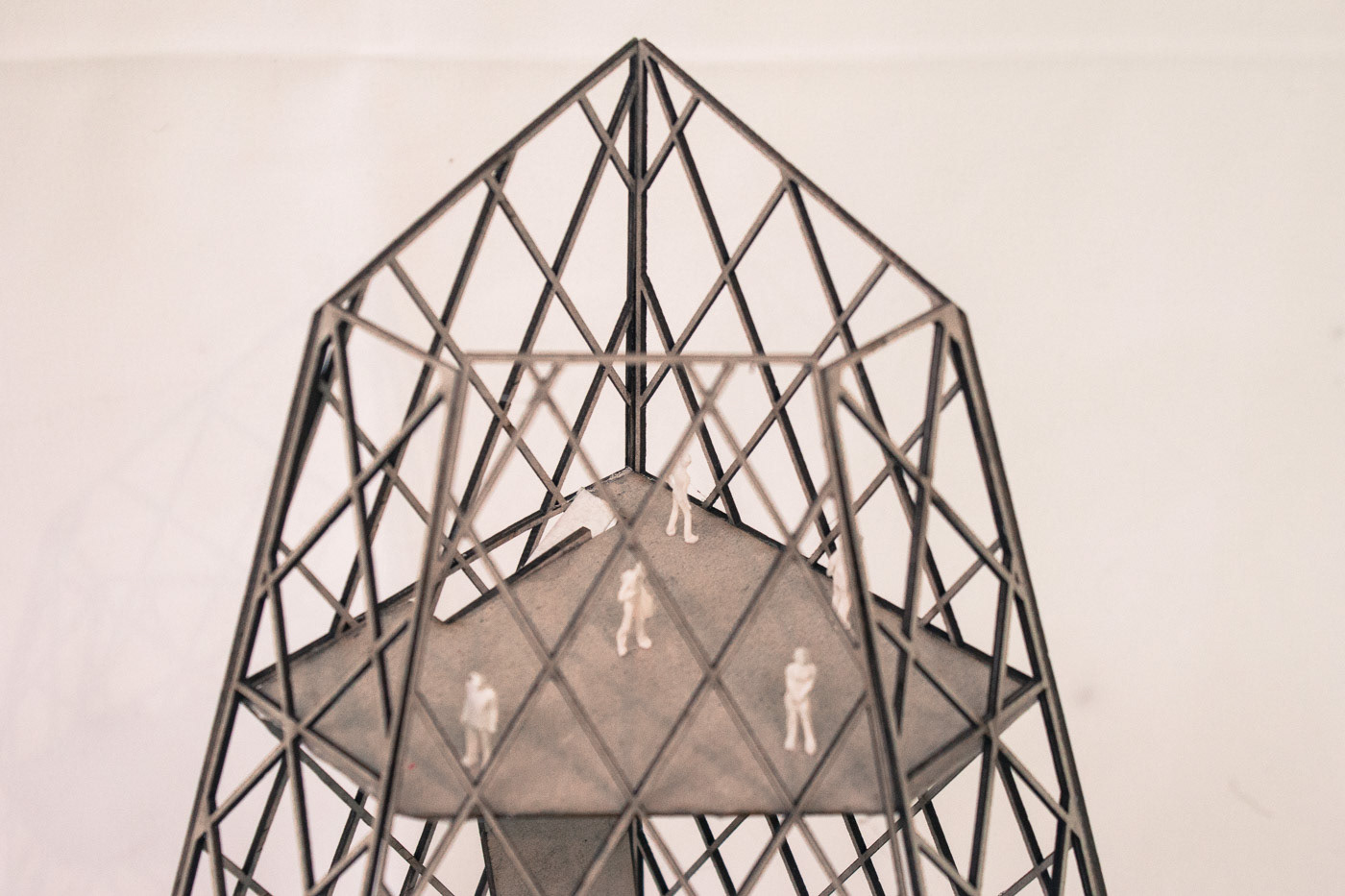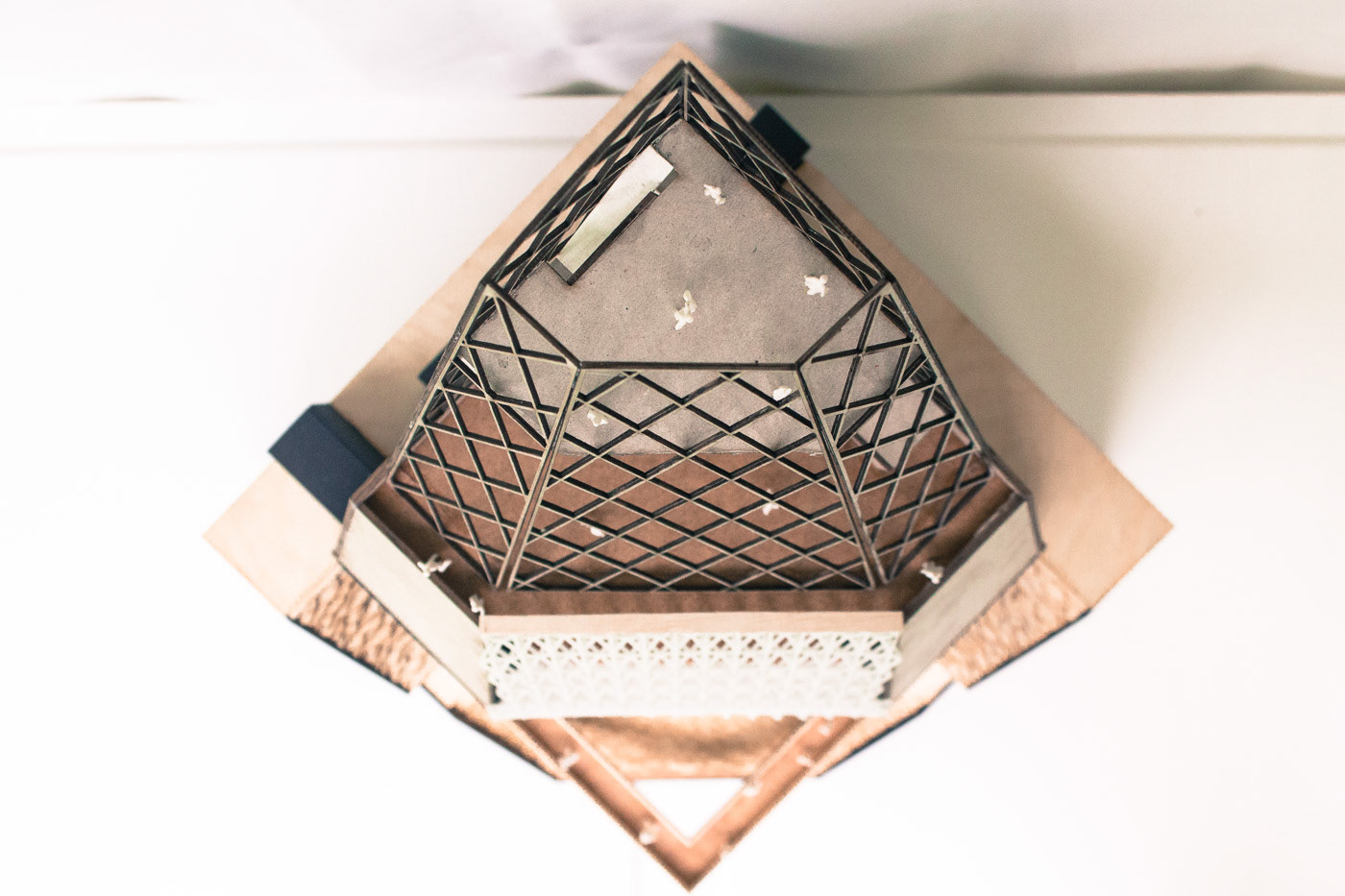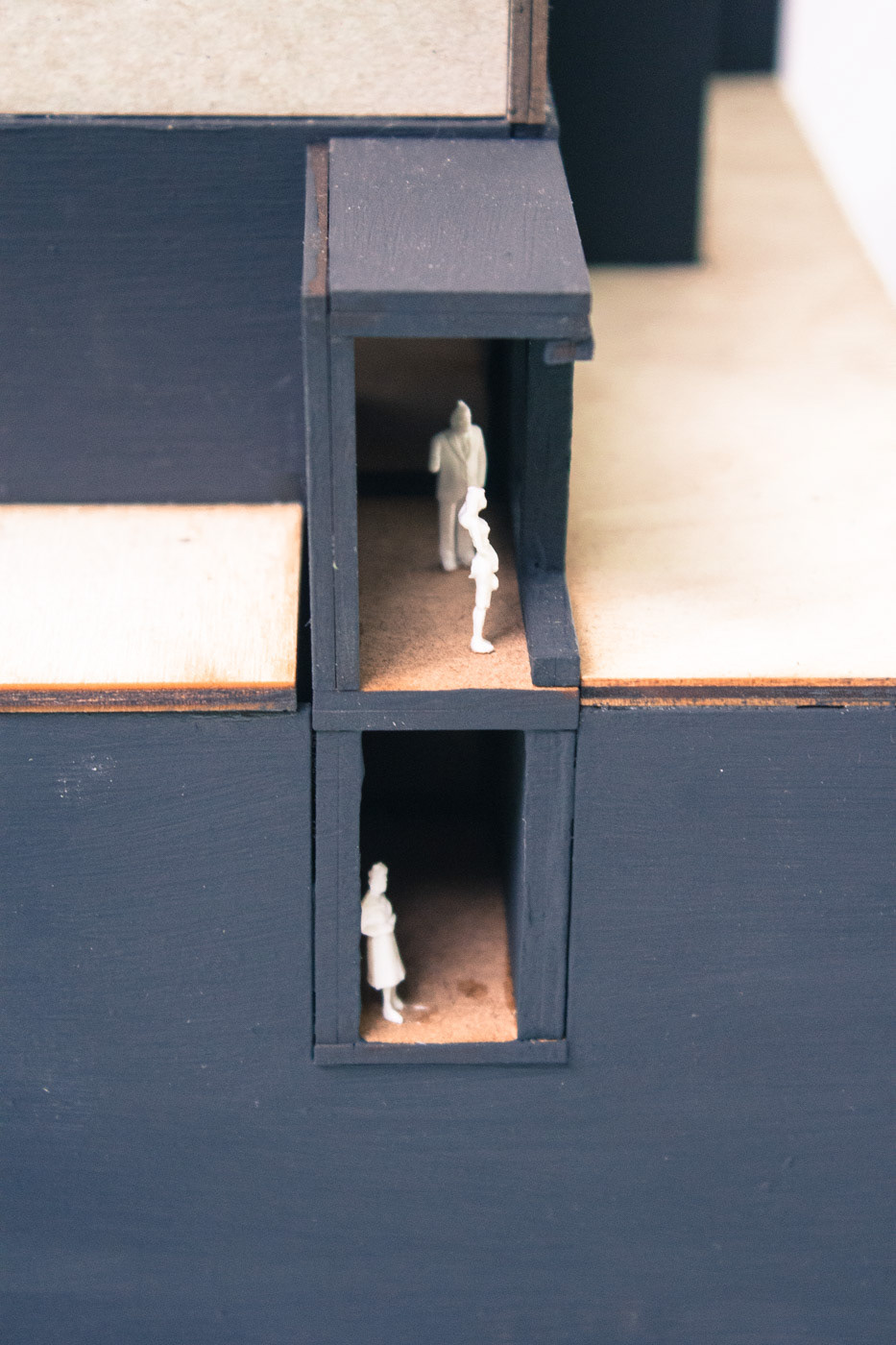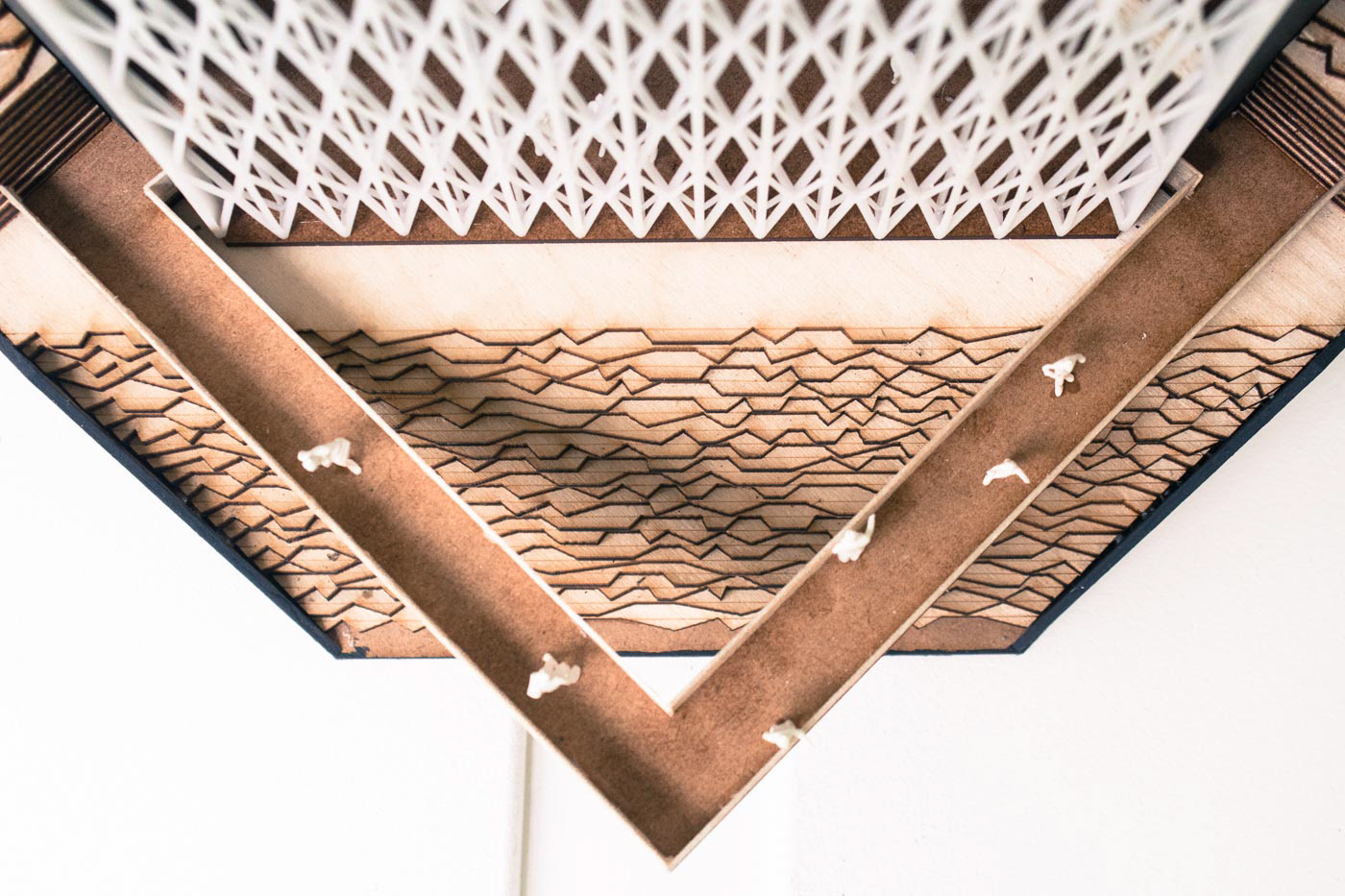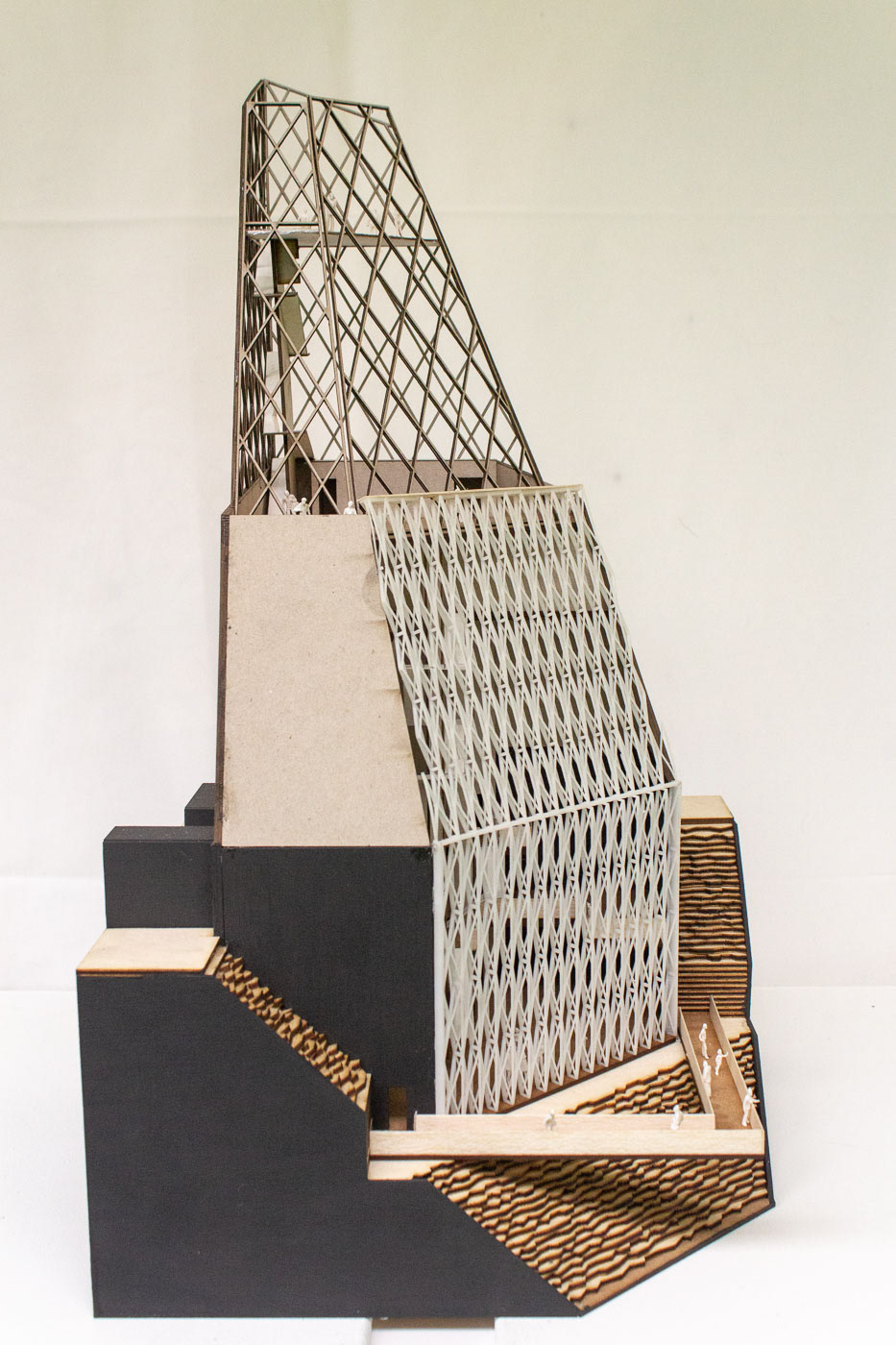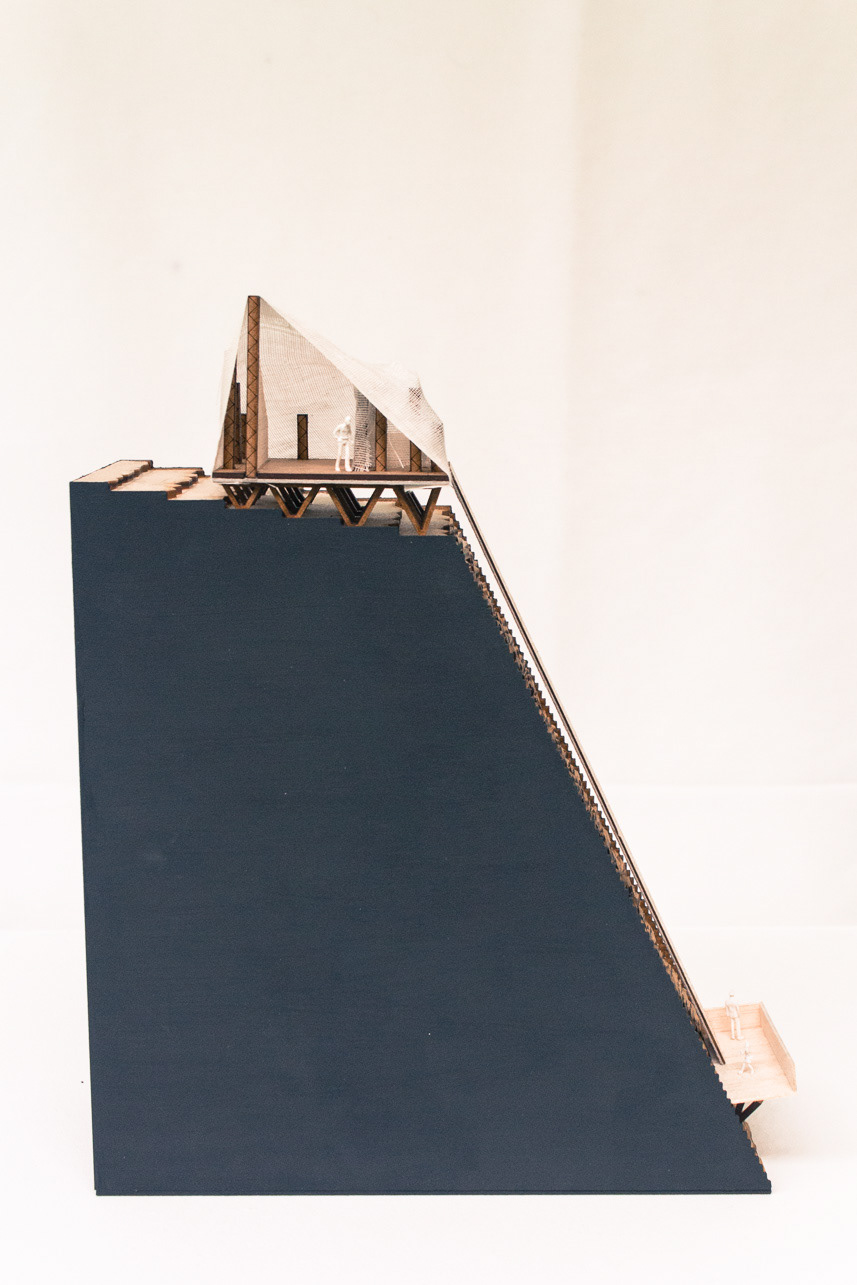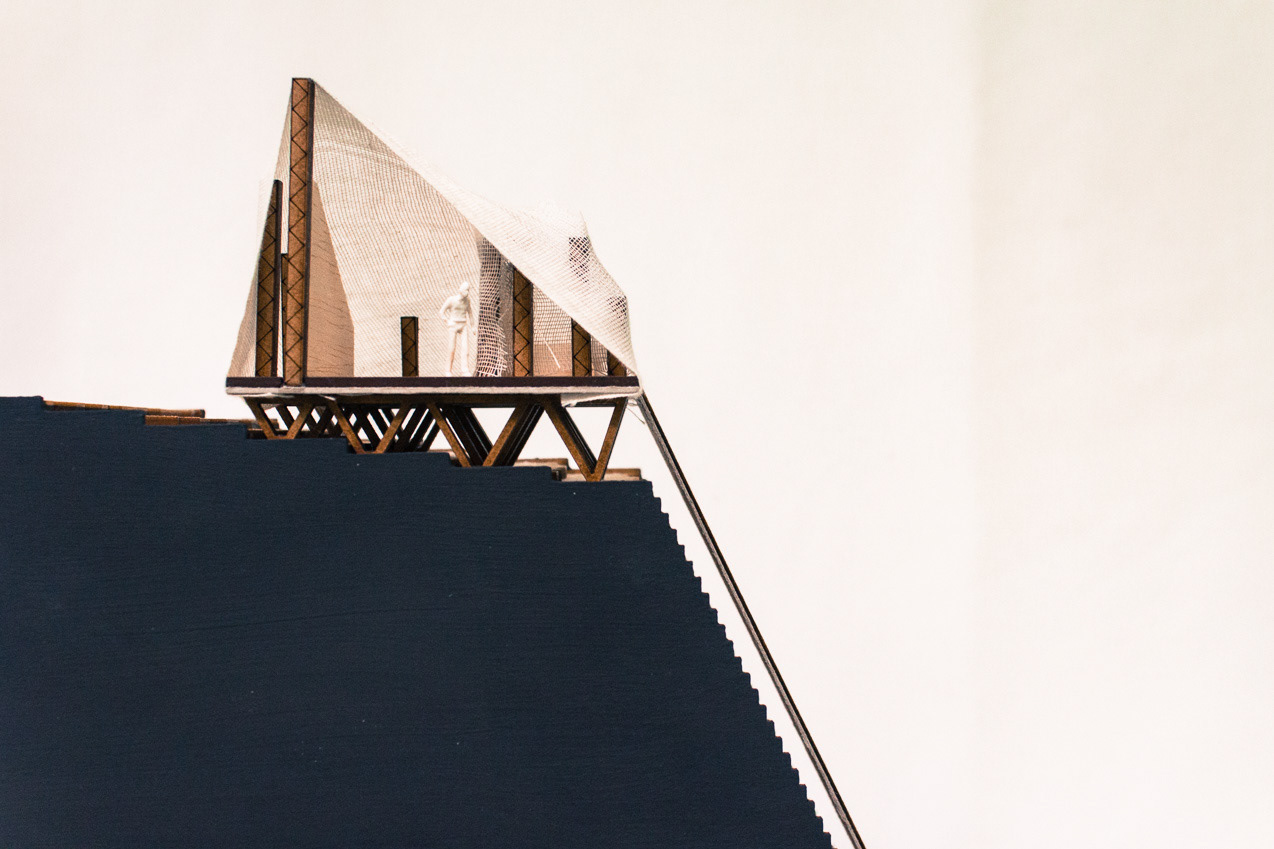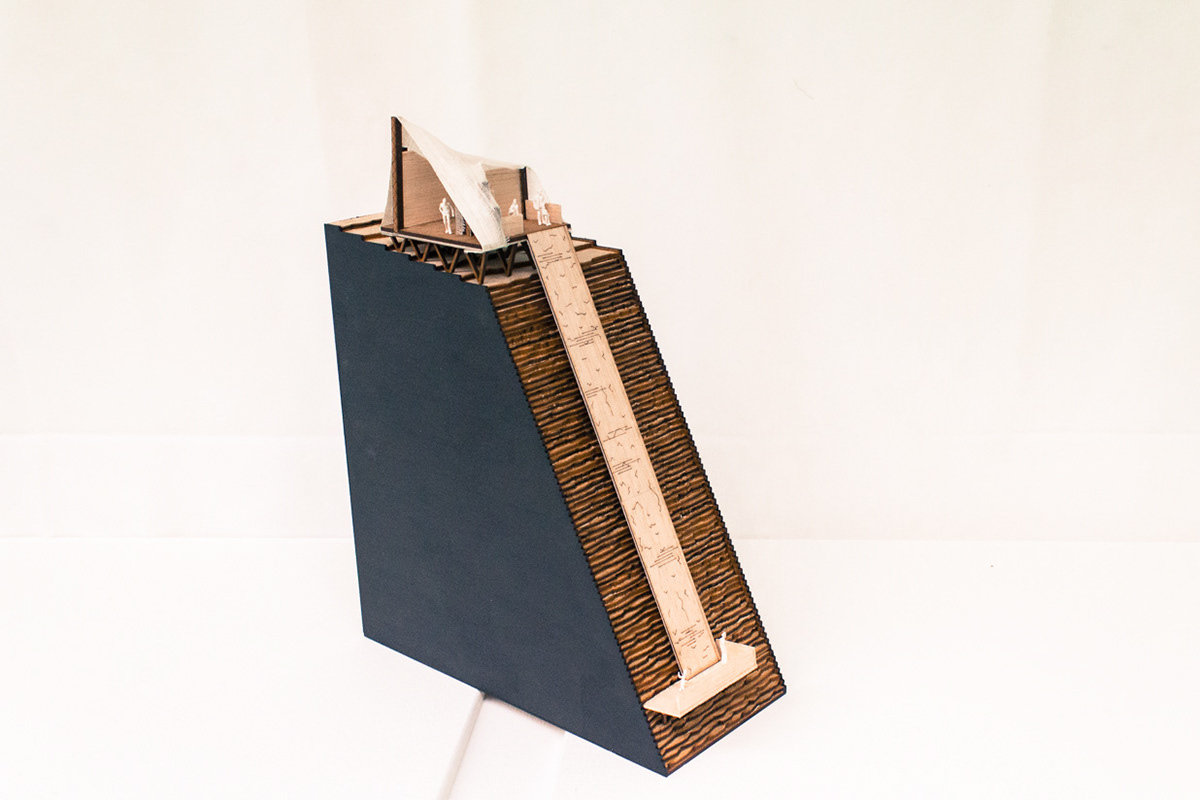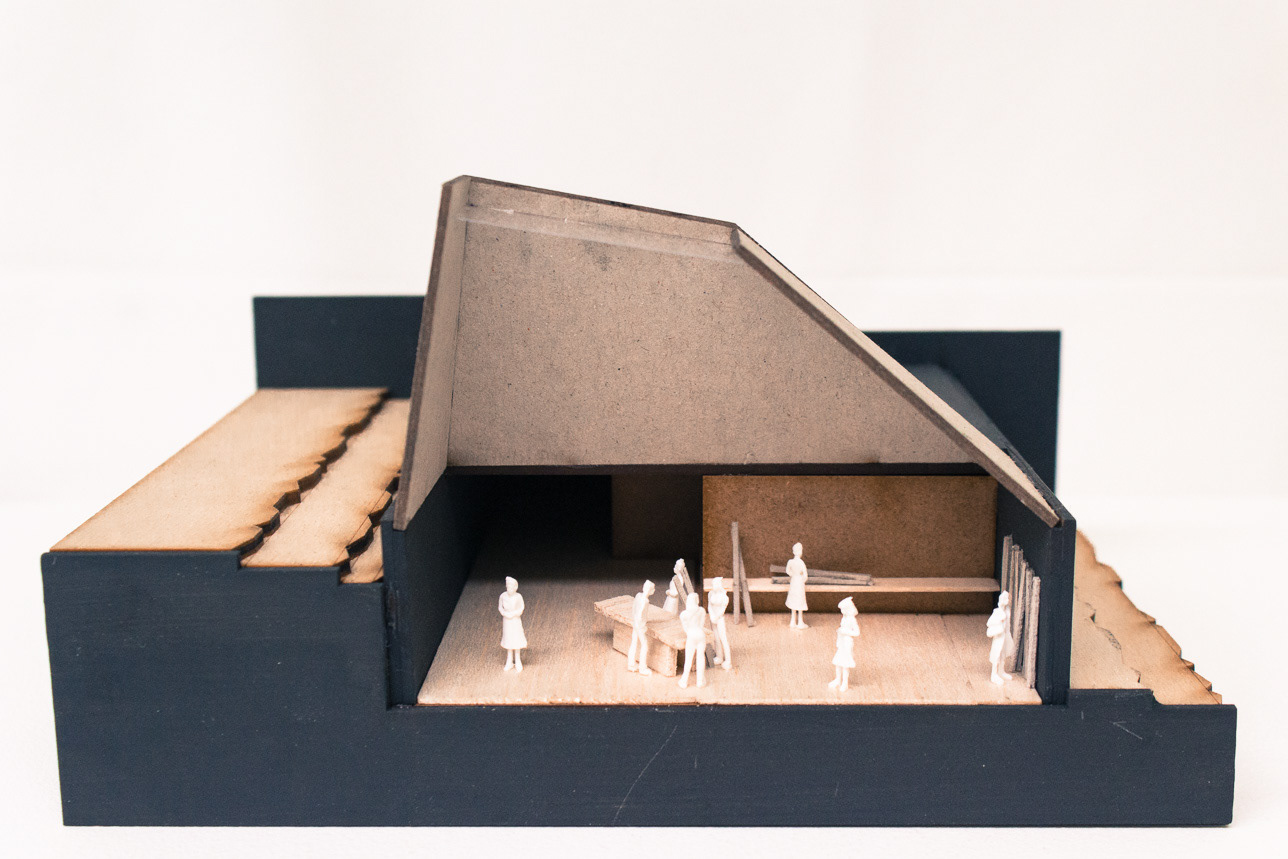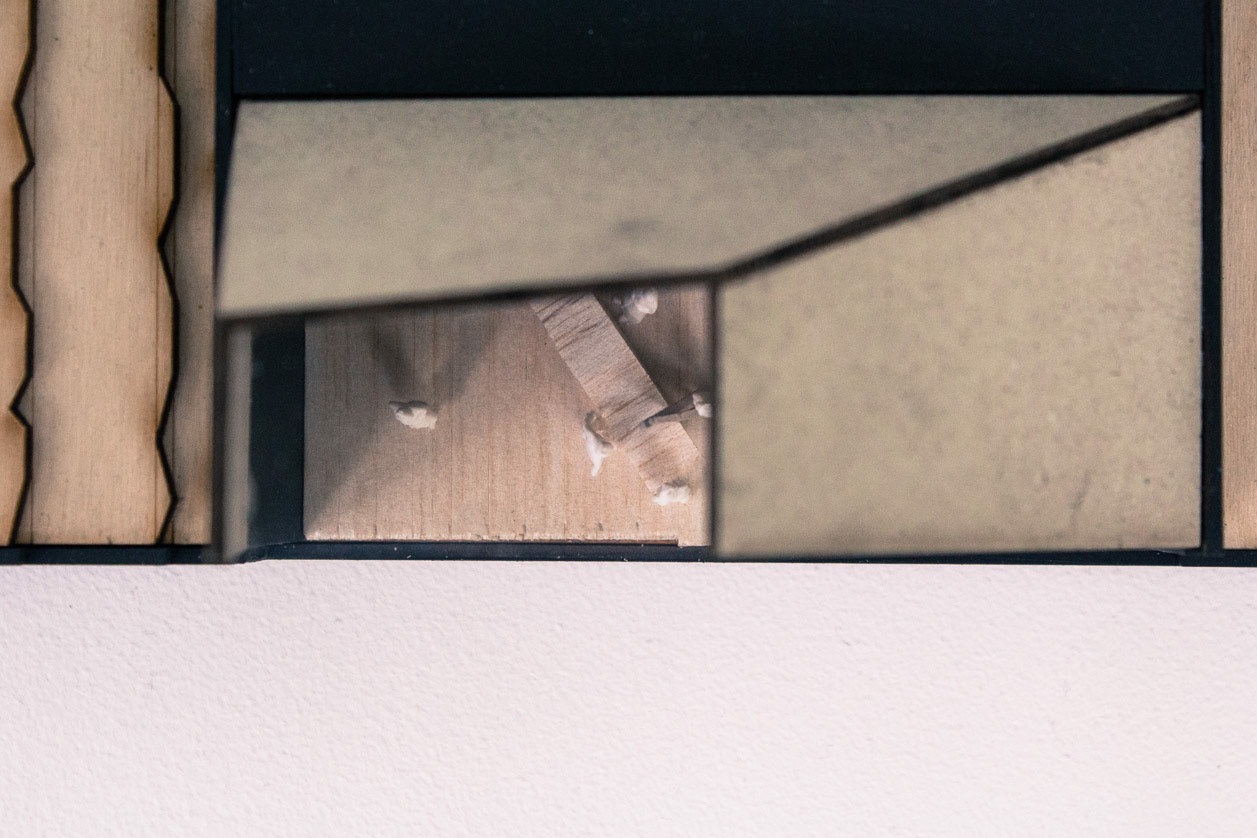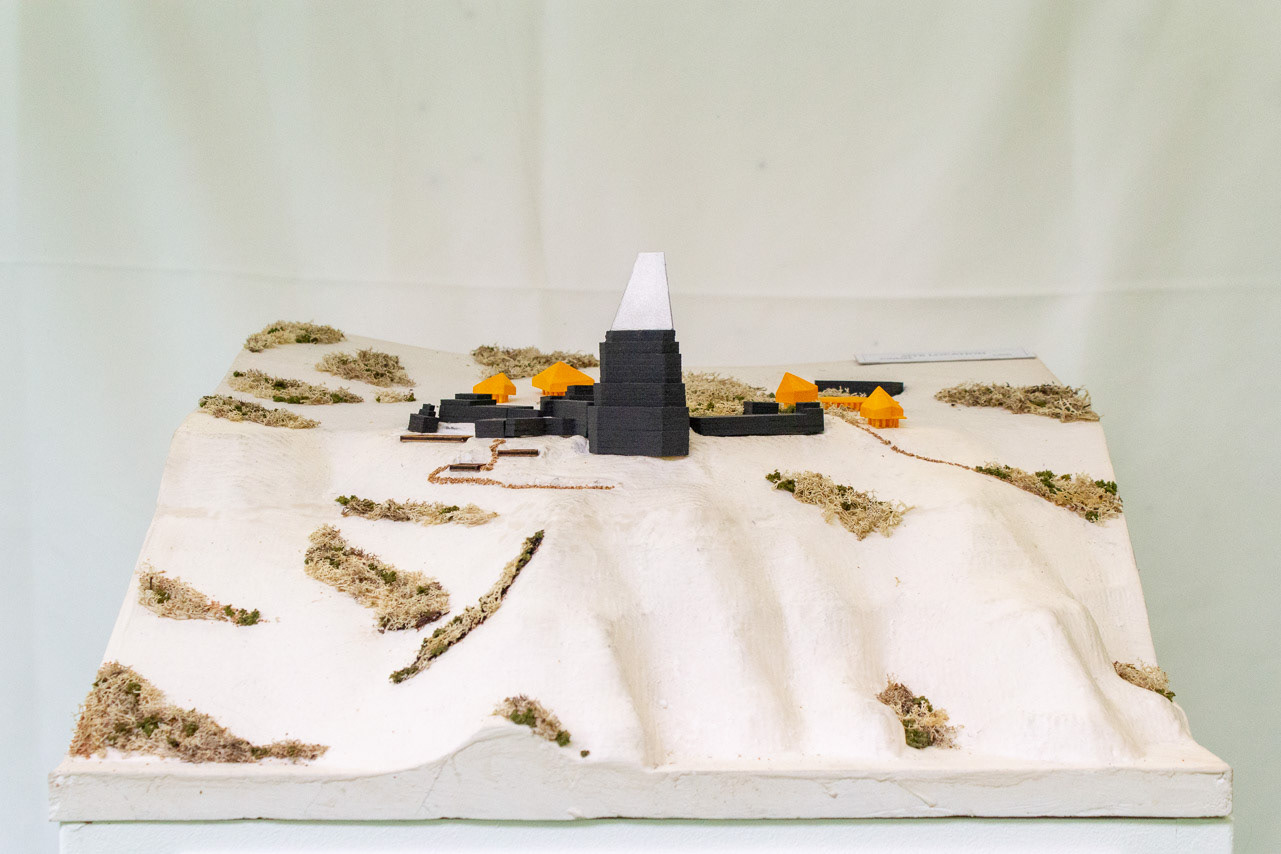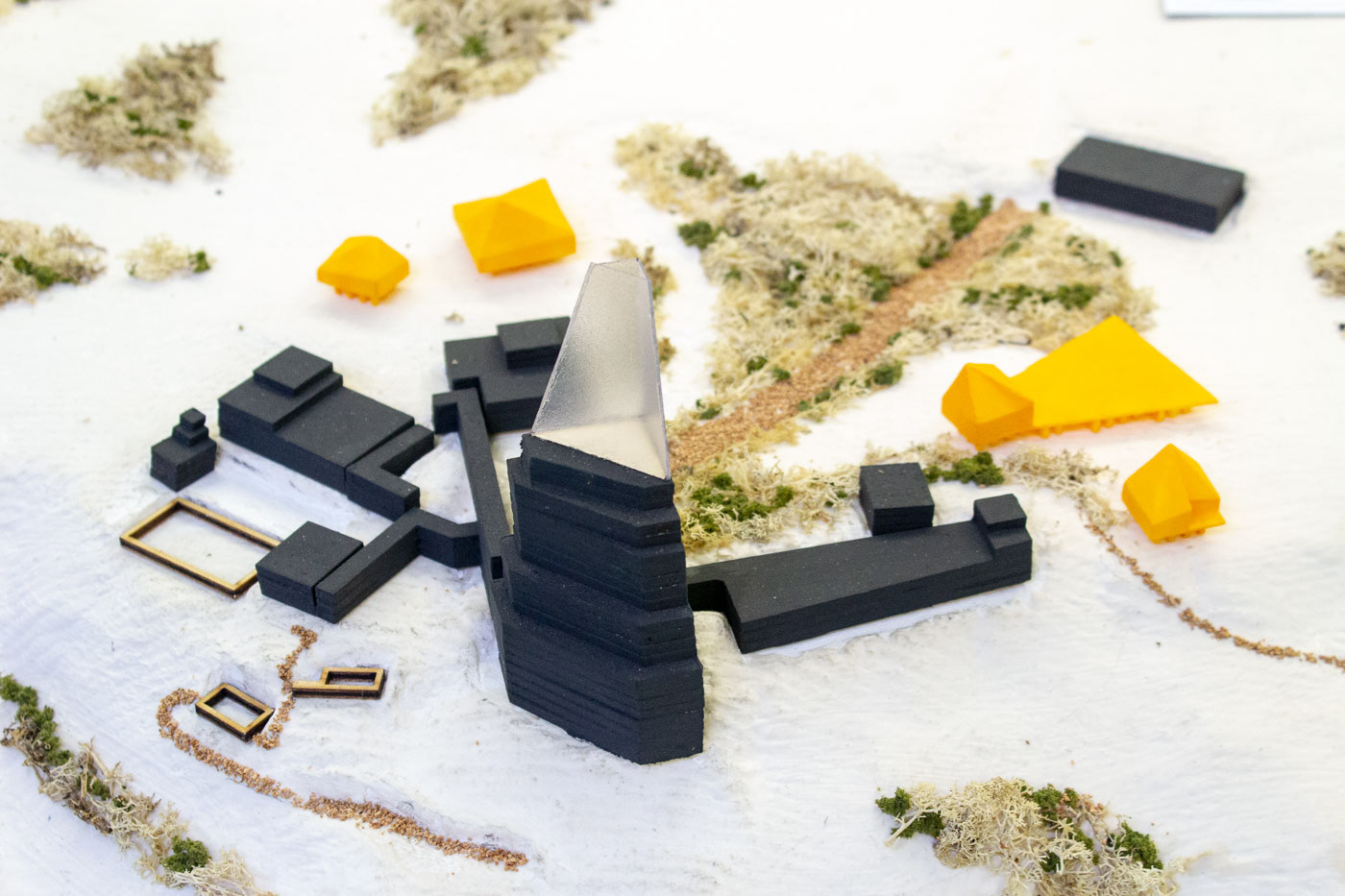 The Ice Sculpture
For the degree show, we designed and built a 1.8m ice sculpture representing the core concept of our scheme