The collaborative community workshops project came from the Pumpfields Masterplan. A site was identified and a brief created for designing a large workshop space for aspiring artists to train in and develop their craftsmanship. Central to the proposal was a public walkway (pink) which extended along the entire length of the site. The aim was to enable the public to integrate with the artists and experience the creation of art from conception to final piece. By developing a public understanding of art and the role artists play in the community, the building should become a hub for cultural events and draw people into the newly renovated Pumpfields area.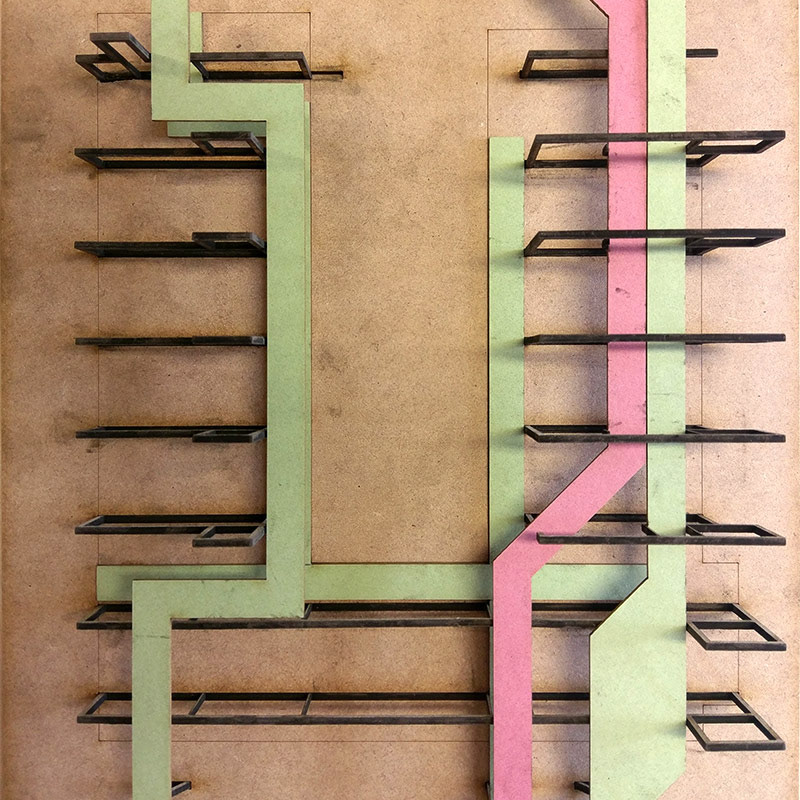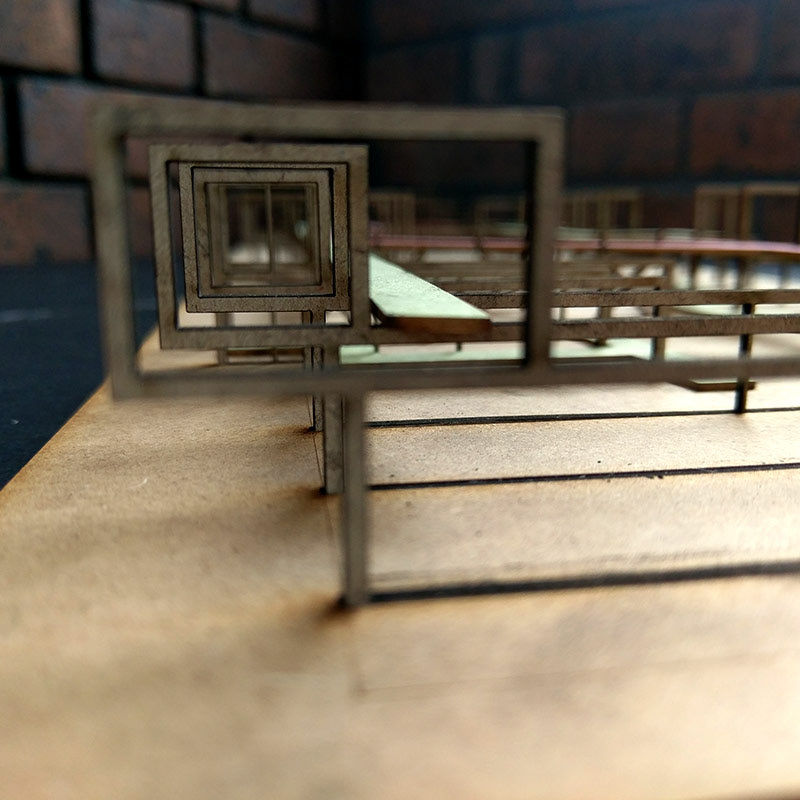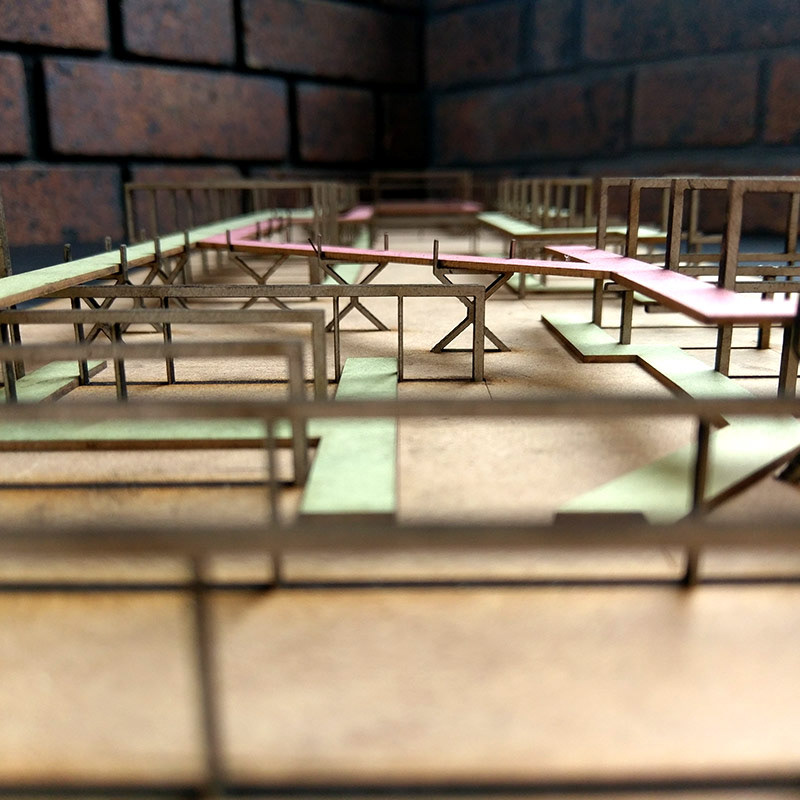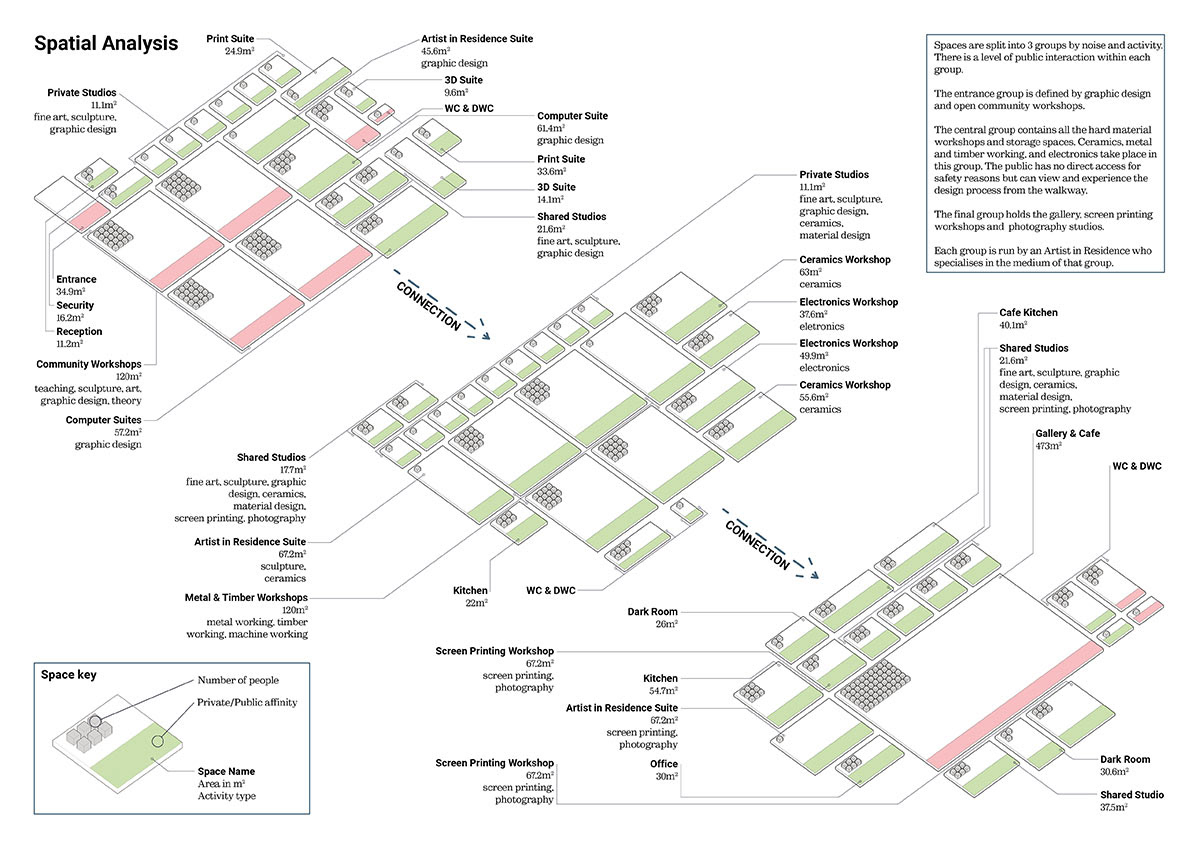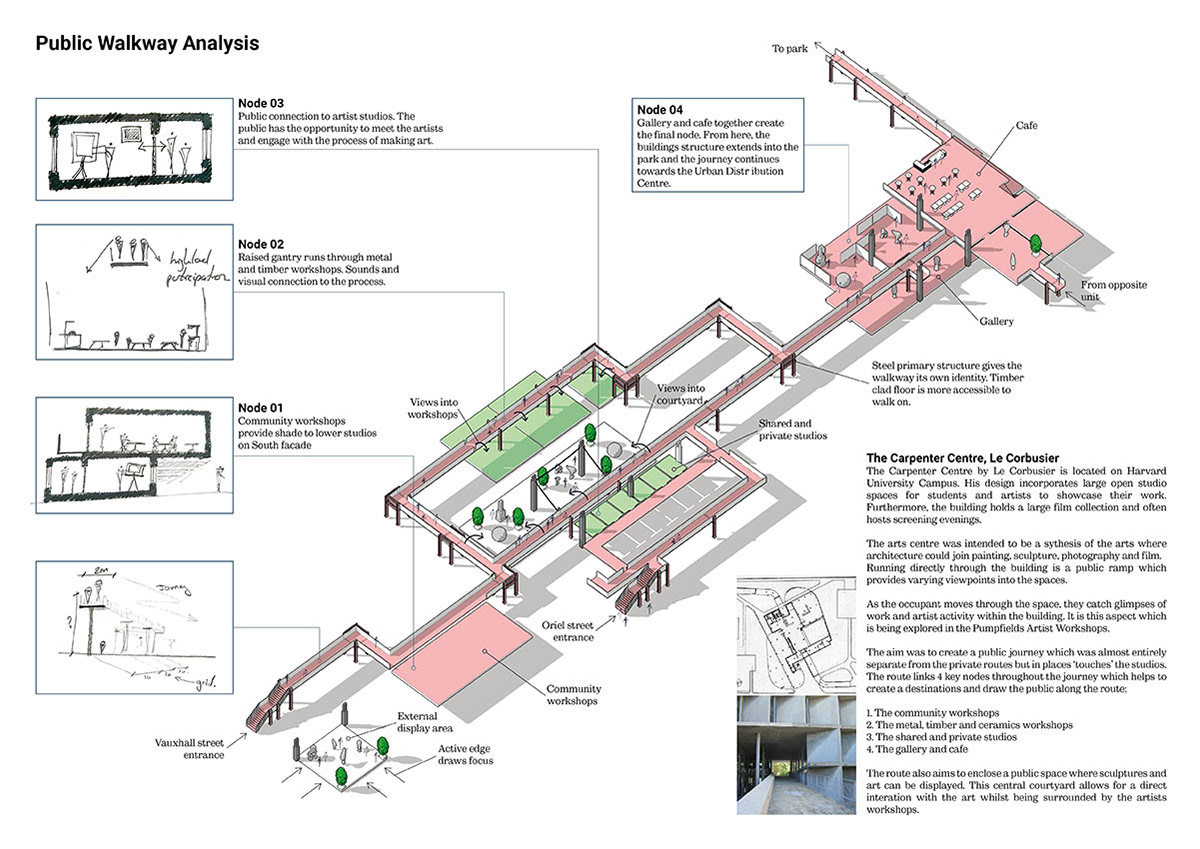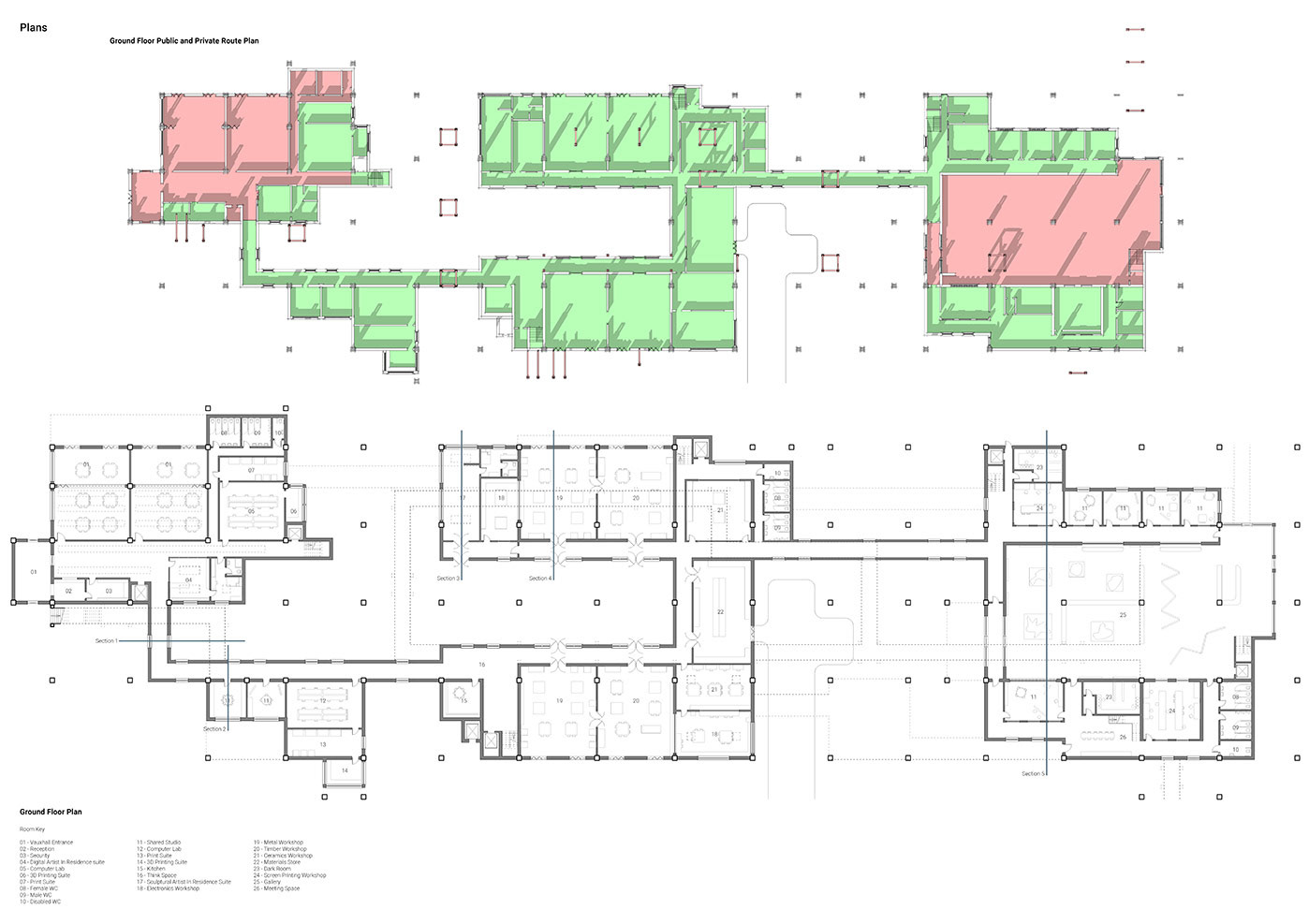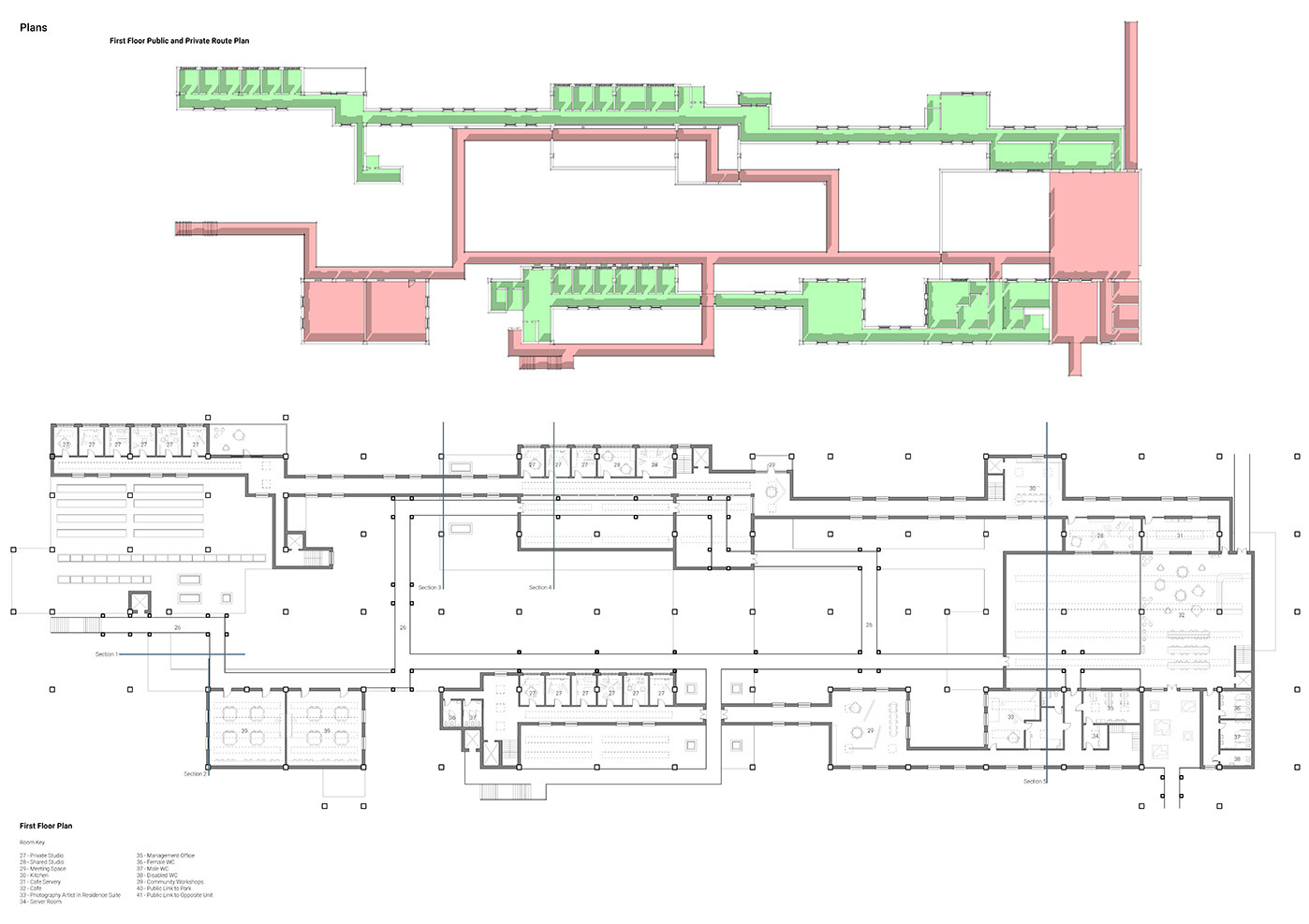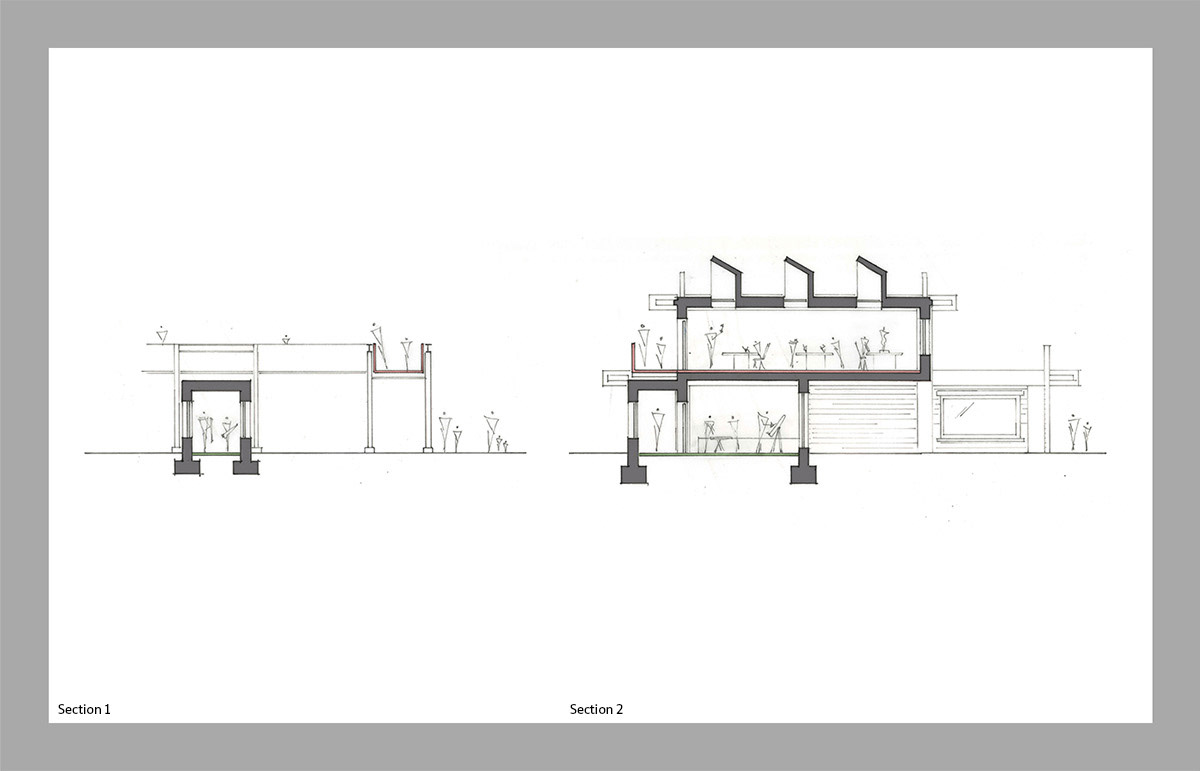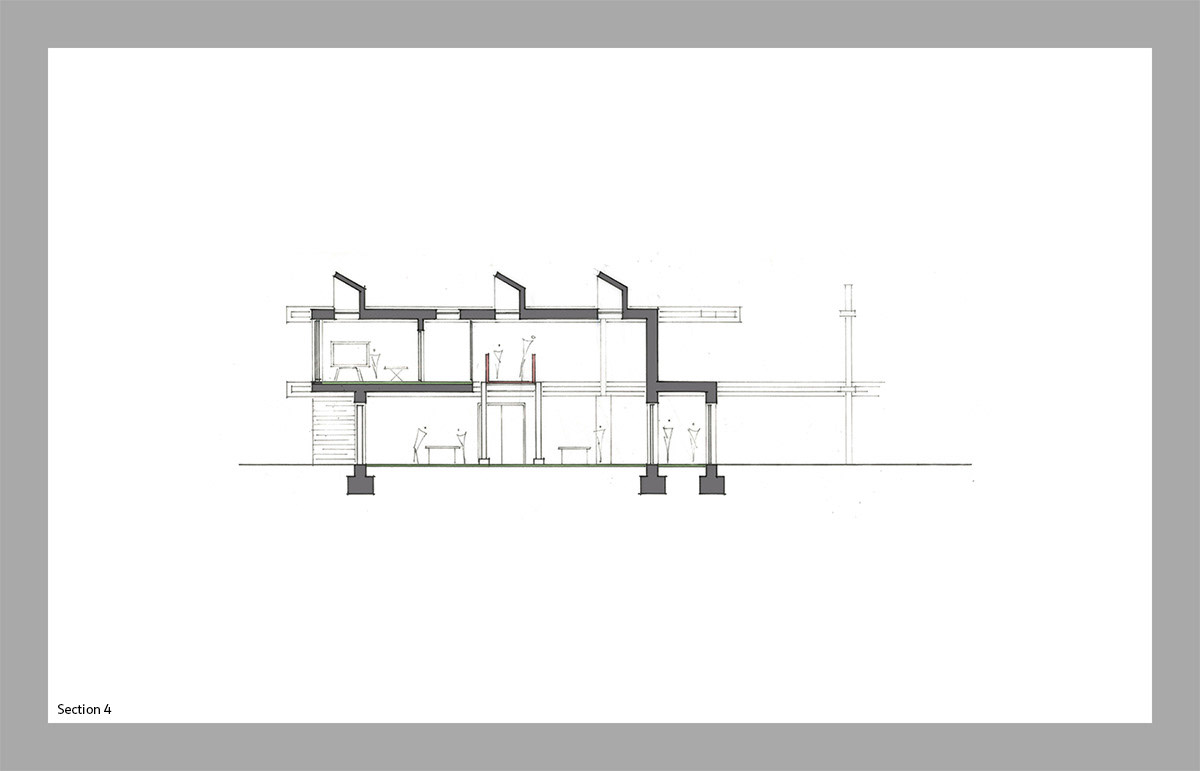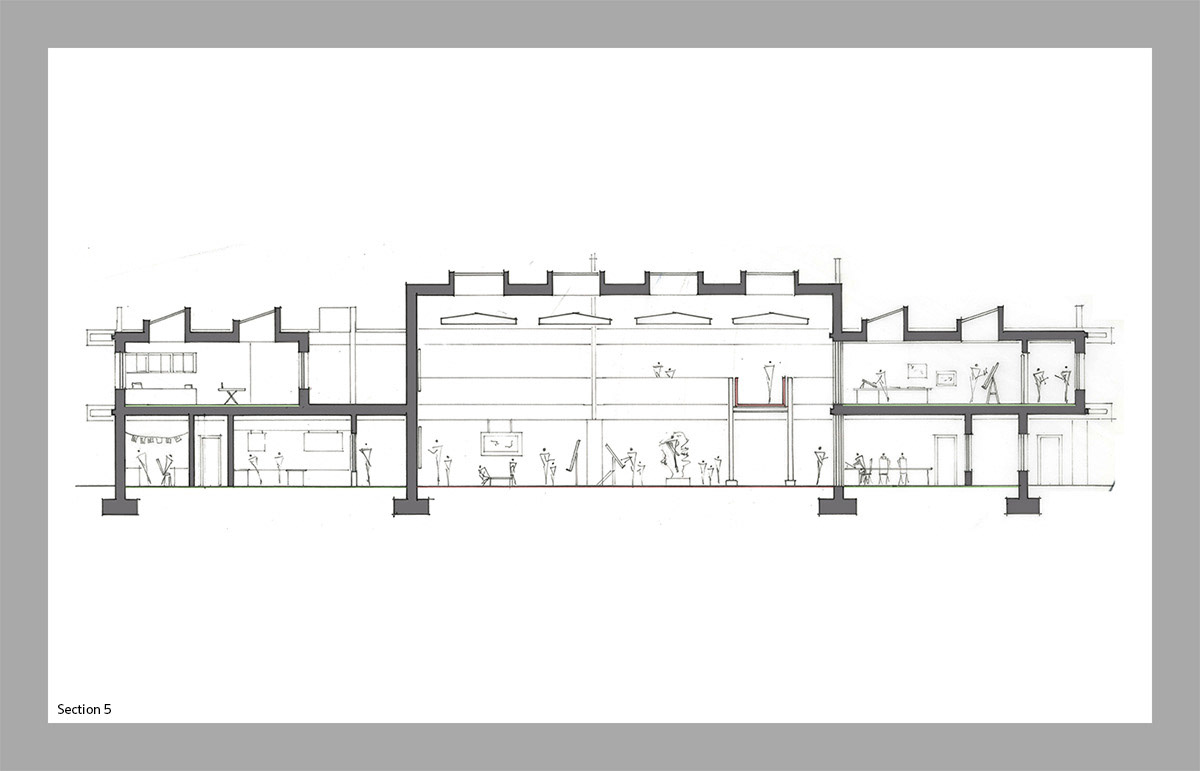 The spaces aimed to allow the artists freedom to work were they would feel most productive. Amateur artists would benefit from the shared studios and workshops whilst master craftsmen could implement their own artistic processes within private studios.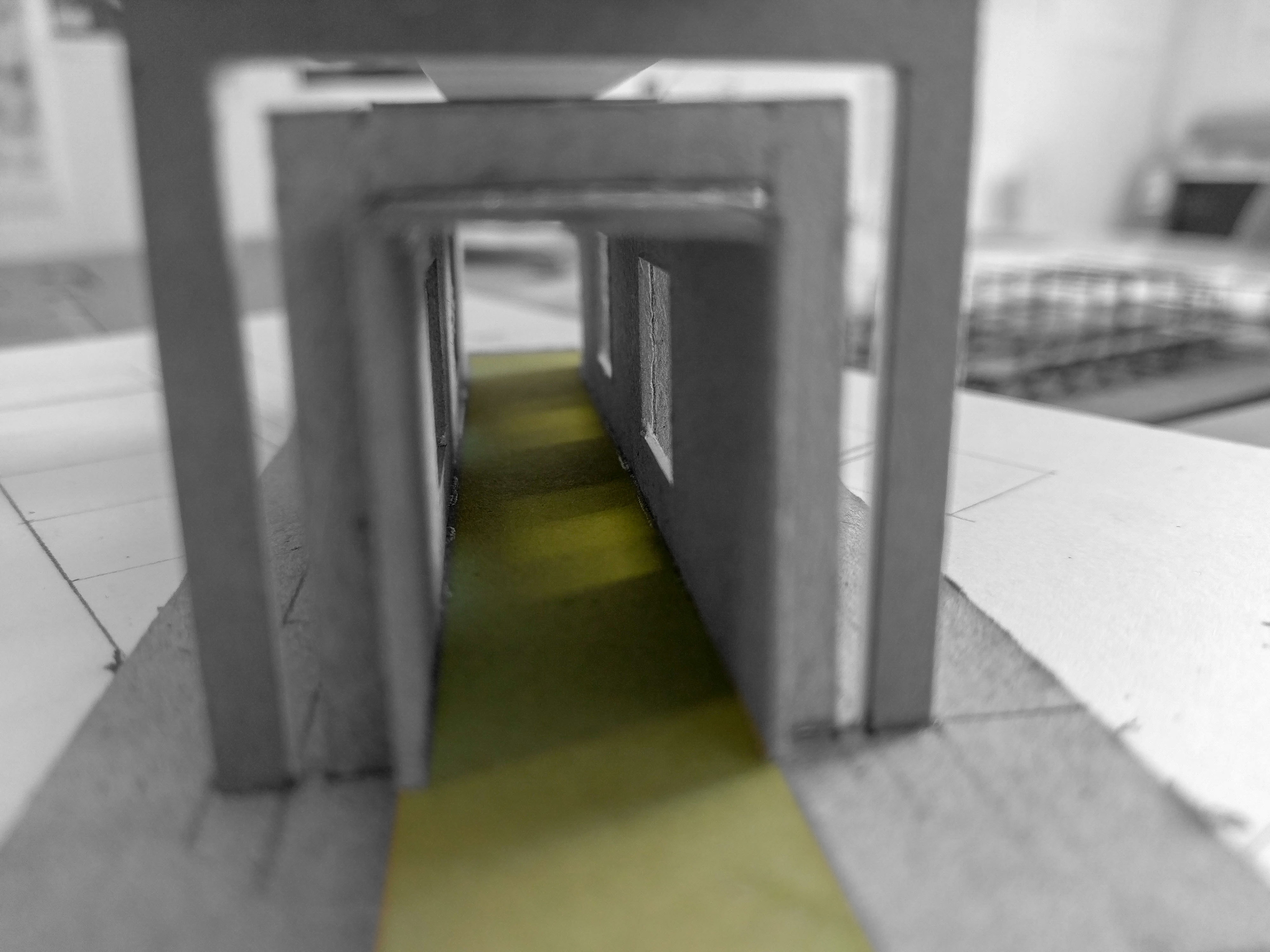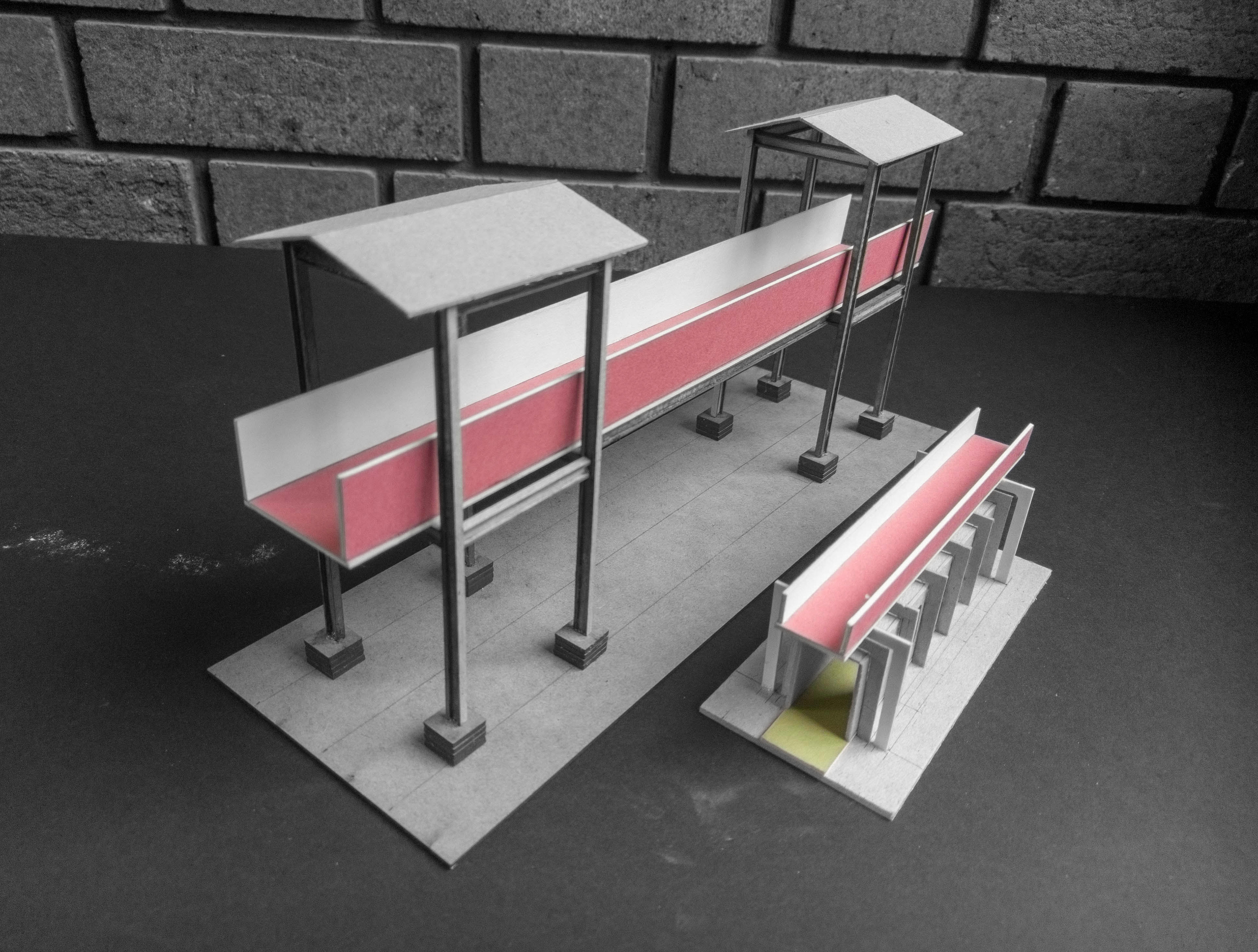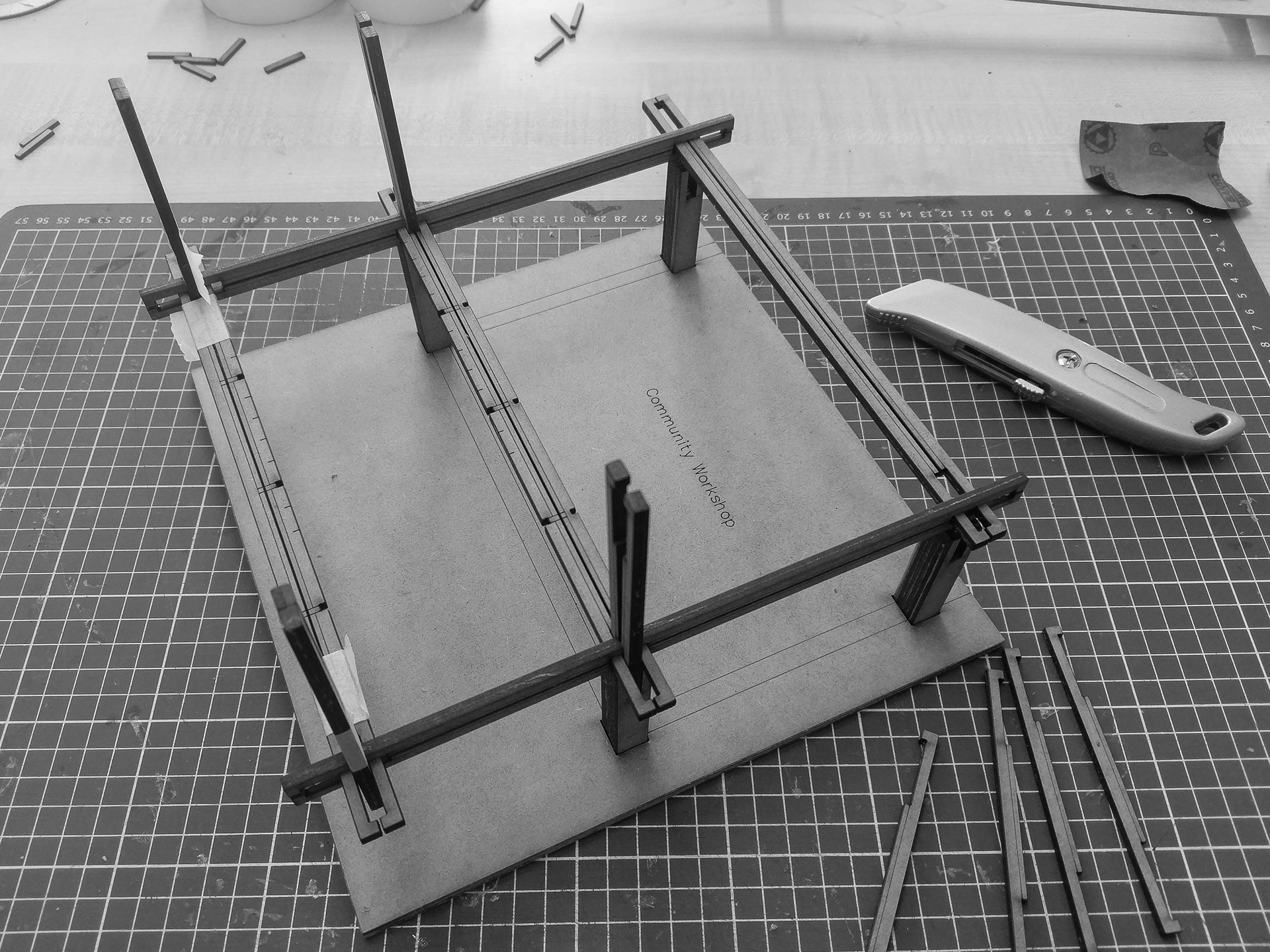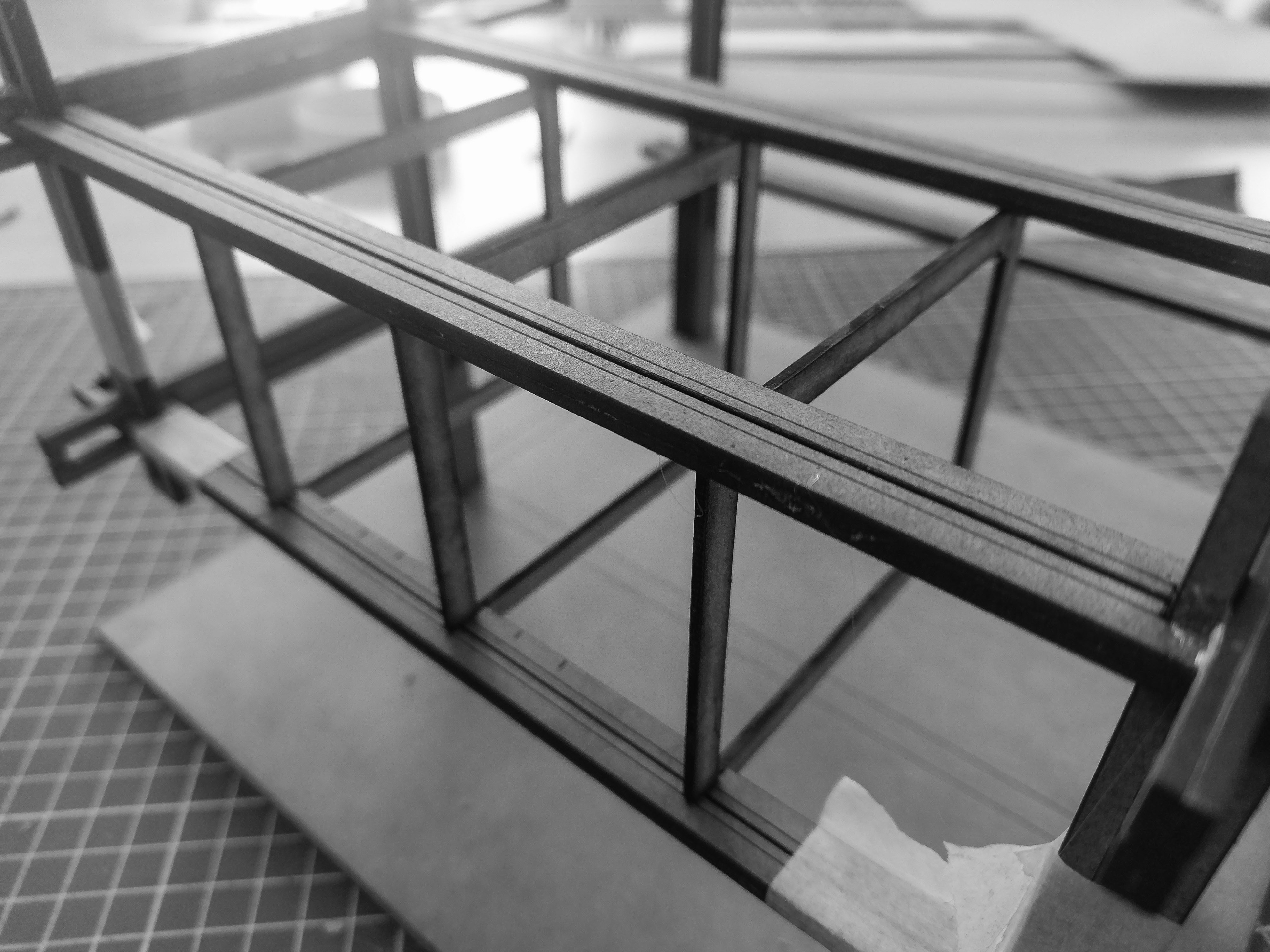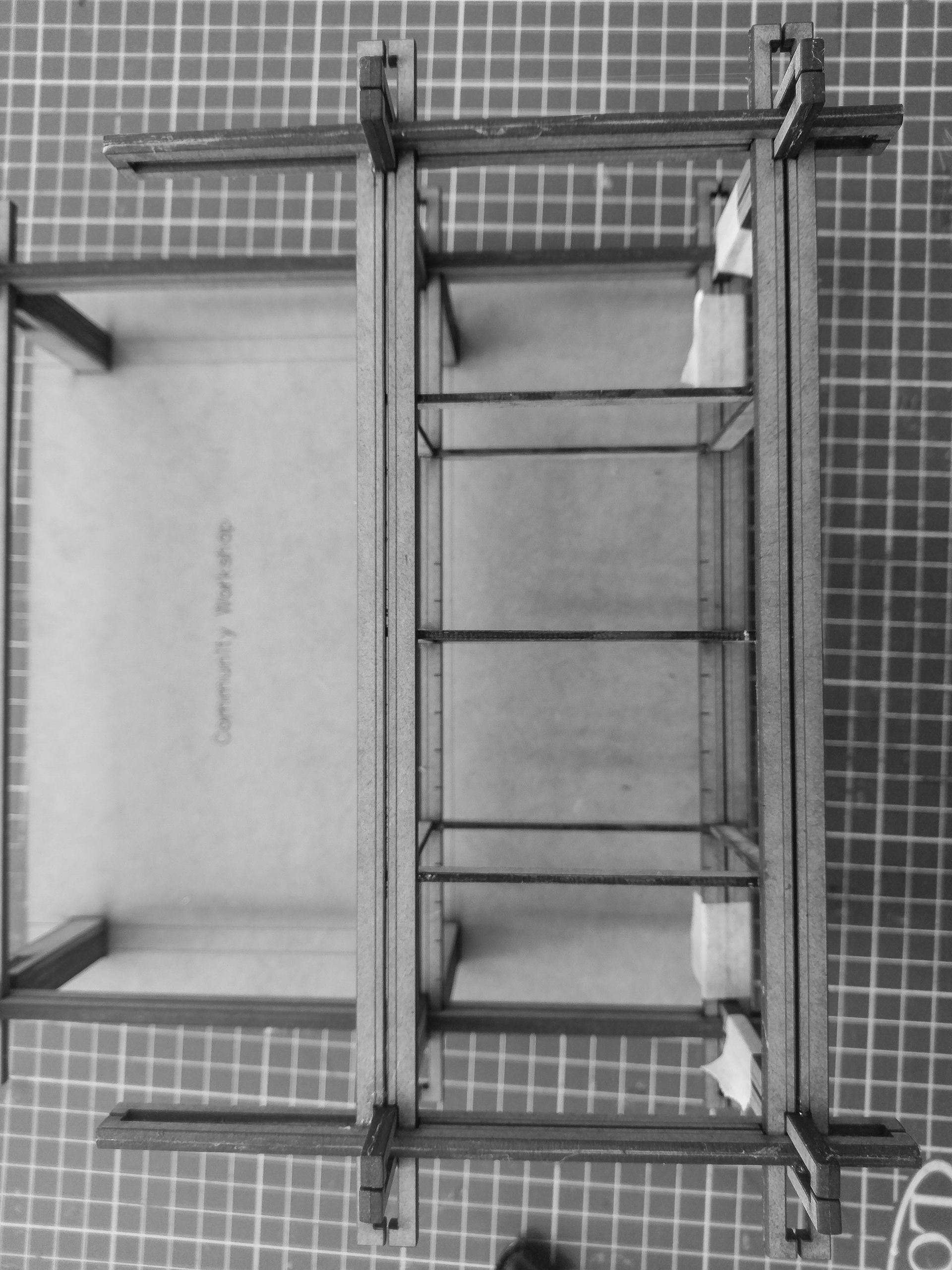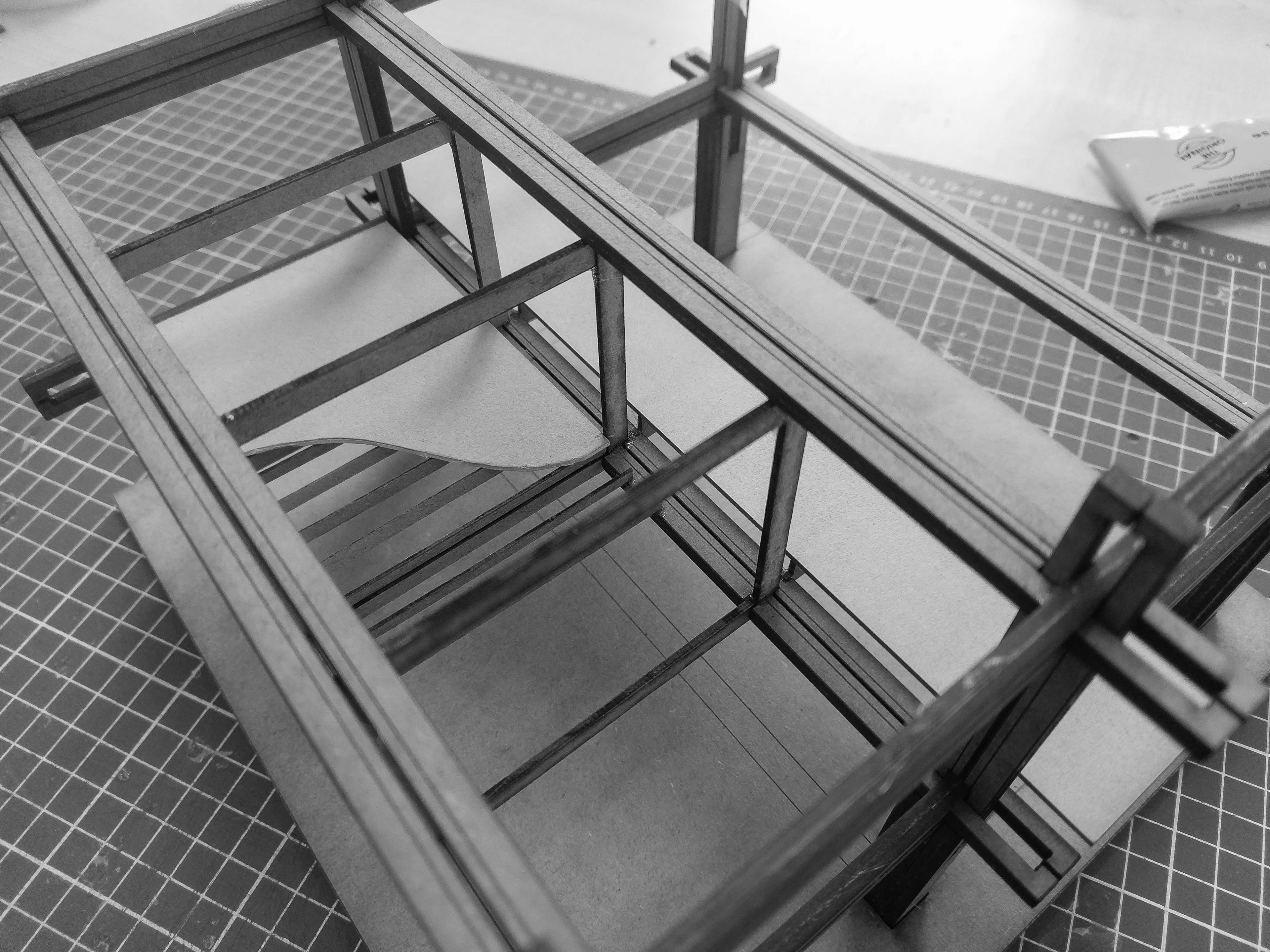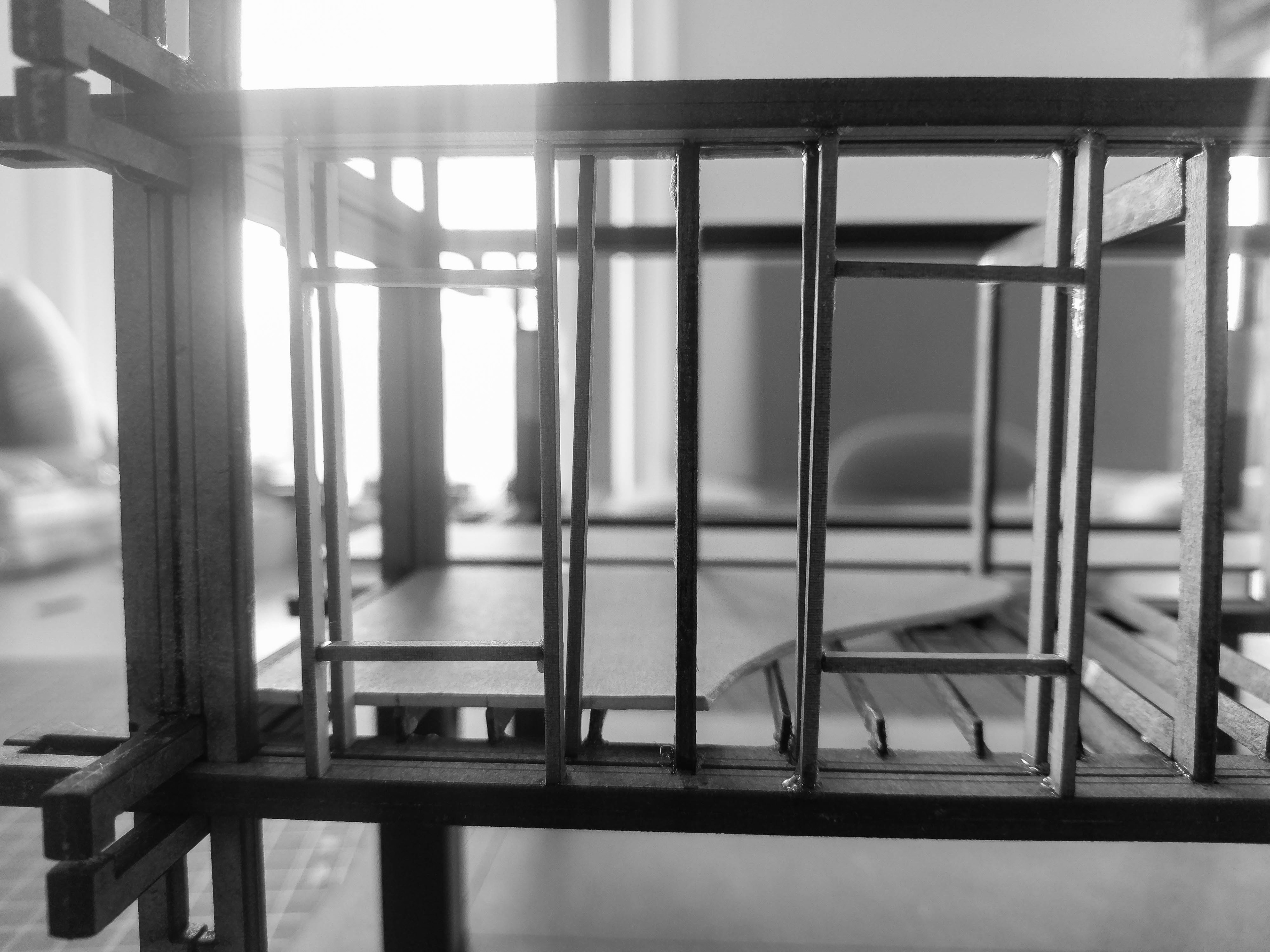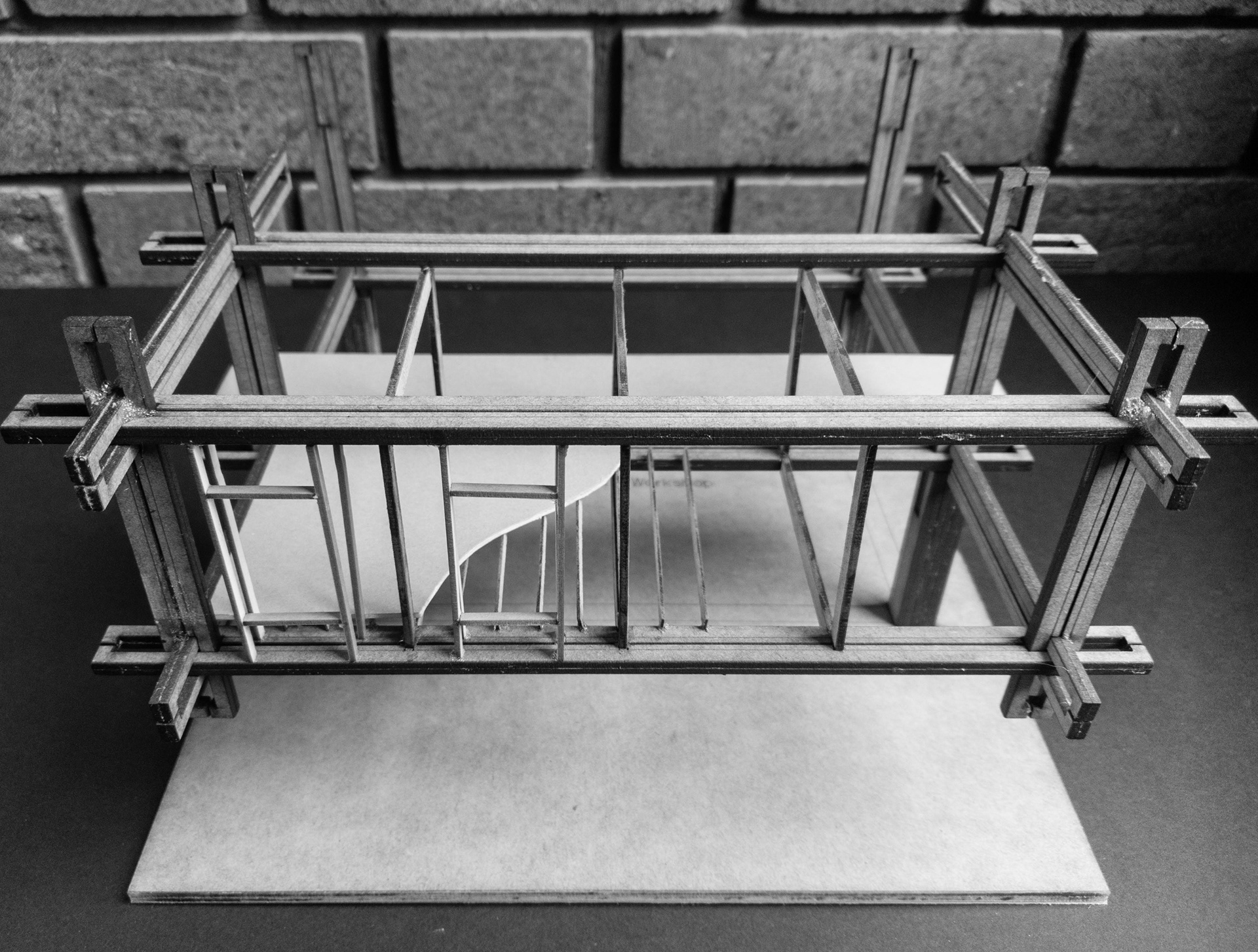 The shared workshops are central to the idea of a shared economy and community. They are accessible to all artists to promote cross-programming between artistic styles and methods. Collaborative spaces within the circulation allows artists to meet outside of the studios and to allow for accidental artist interactions and natural collaborations.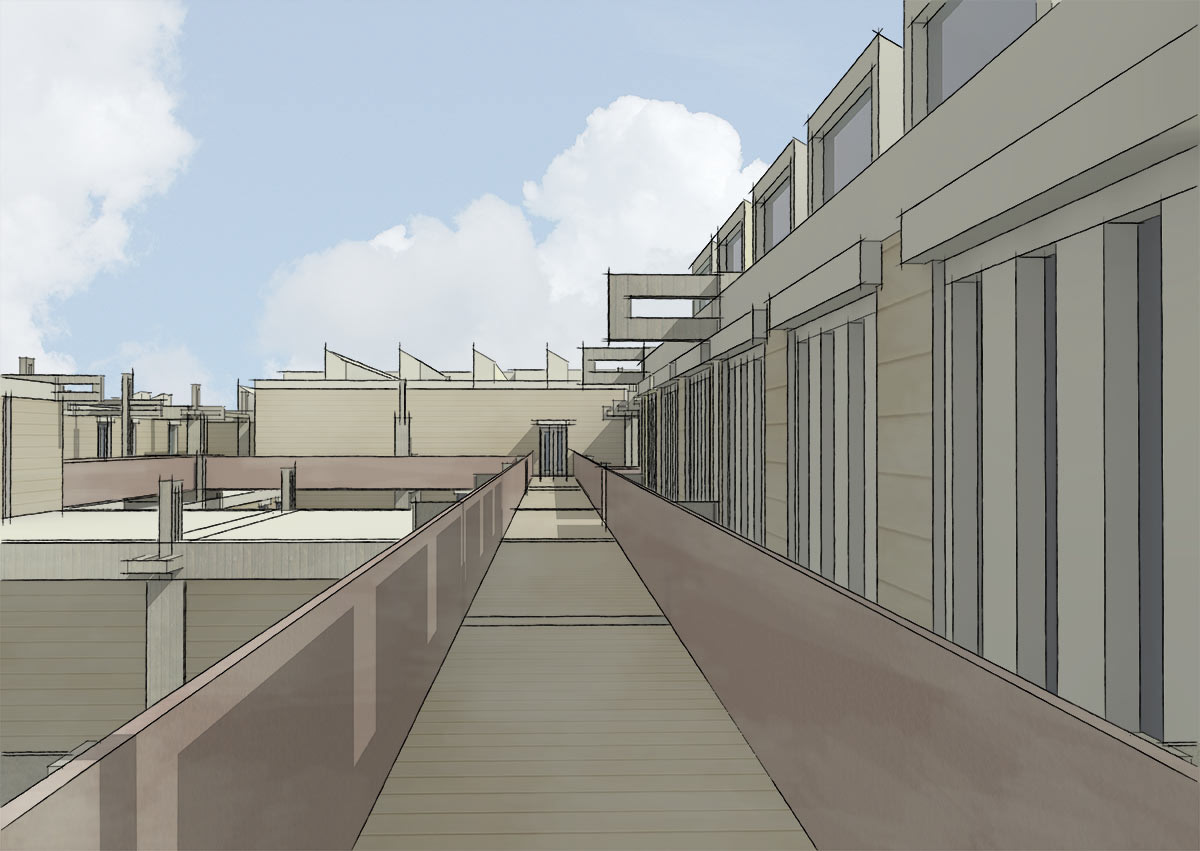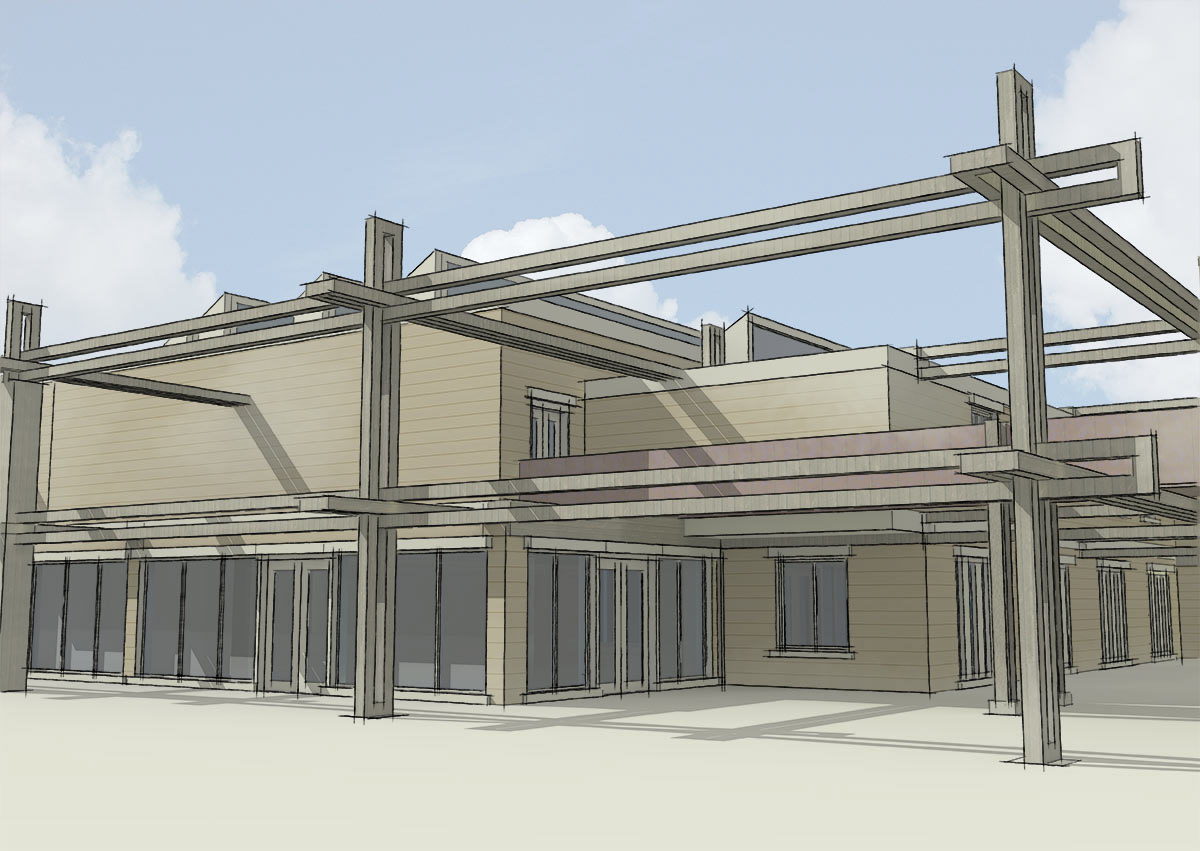 A core aspect was to focus on the art as a process rather than only as a finished piece. The studios are open to the public and the workshops open out onto the street. The building seeks to draw in members of the public through active frontages and artist interaction in order to promote the artistic process and to engage the public in art.